Published: 26/09/2018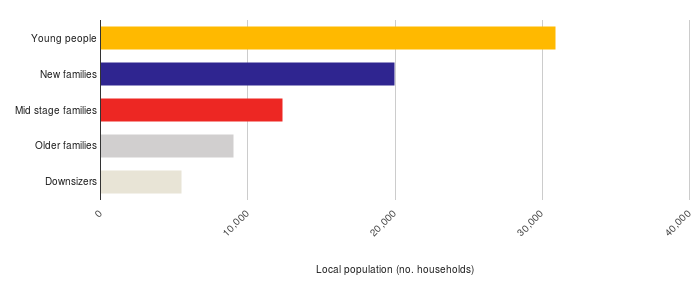 If you have ever sold your home, you will be all too familiar with the pressure to make the property look tip-top in time for a viewing. Your home must appeal to the most likely type of person to buy it, so it's vital to understand a bit about the demand profile in your area. The chart above shows the demographic profile of our part of the world.While the specific needs of buyers can vary quite widely, there are some must-haves which are usually on top of most people's lists. You can't do much about the size or location of your home, but there are some things you can do which make all the difference. For example, clever use of light and space can really pump-up the 'wow' factor of any property.
Yet what most people really want is a home that will increase in value over the long term. The rewards of getting it right are substantial. The average price of a mid-market property here has risen by 12.4 per cent per year since 2001, equal to an annual increase of approximately £43,400. The top 5% by price have risen by 12.9 per cent per year while the top 1% have seen annual growth of 10.2%.
To sell your home in the quickest time possible and get better than the asking price, it's important to understand buyers' mindsets. If you have any questions or are thinking of selling your Hammersmith property, get in touch with us. We're always on-hand to give you the latest market intelligence.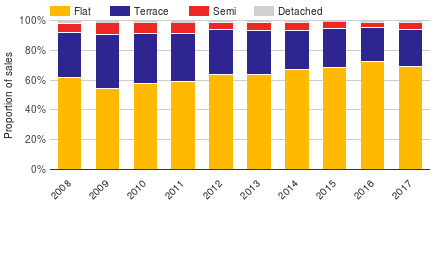 The annual split of sales by house typeThis chart shows what contribution each of the main house types has made to total sales over the last few years. As you can see, there are some year-on-year fluctuations, but the broad pattern remains the same.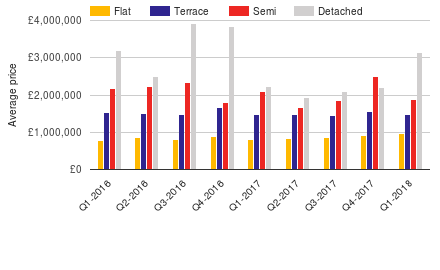 Prices by type over timeThe average price of properties sold within a given time period is a useful way of illustrating how much can change in relatively short periods of time. Here we see how things have changed over time for individual property types.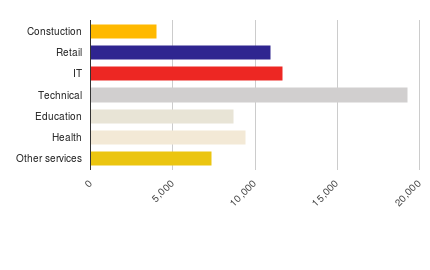 Main industries of work
You may not have thought much about the sort of industries that local people work in but it really explains a lot about our area. In this chart we show the number of people working in each industry split into categories as determined by the Office for National Statistics.
For more help, advice or information with selling and or buying a home please email sales@willmotts.com or call 020 8222 9958