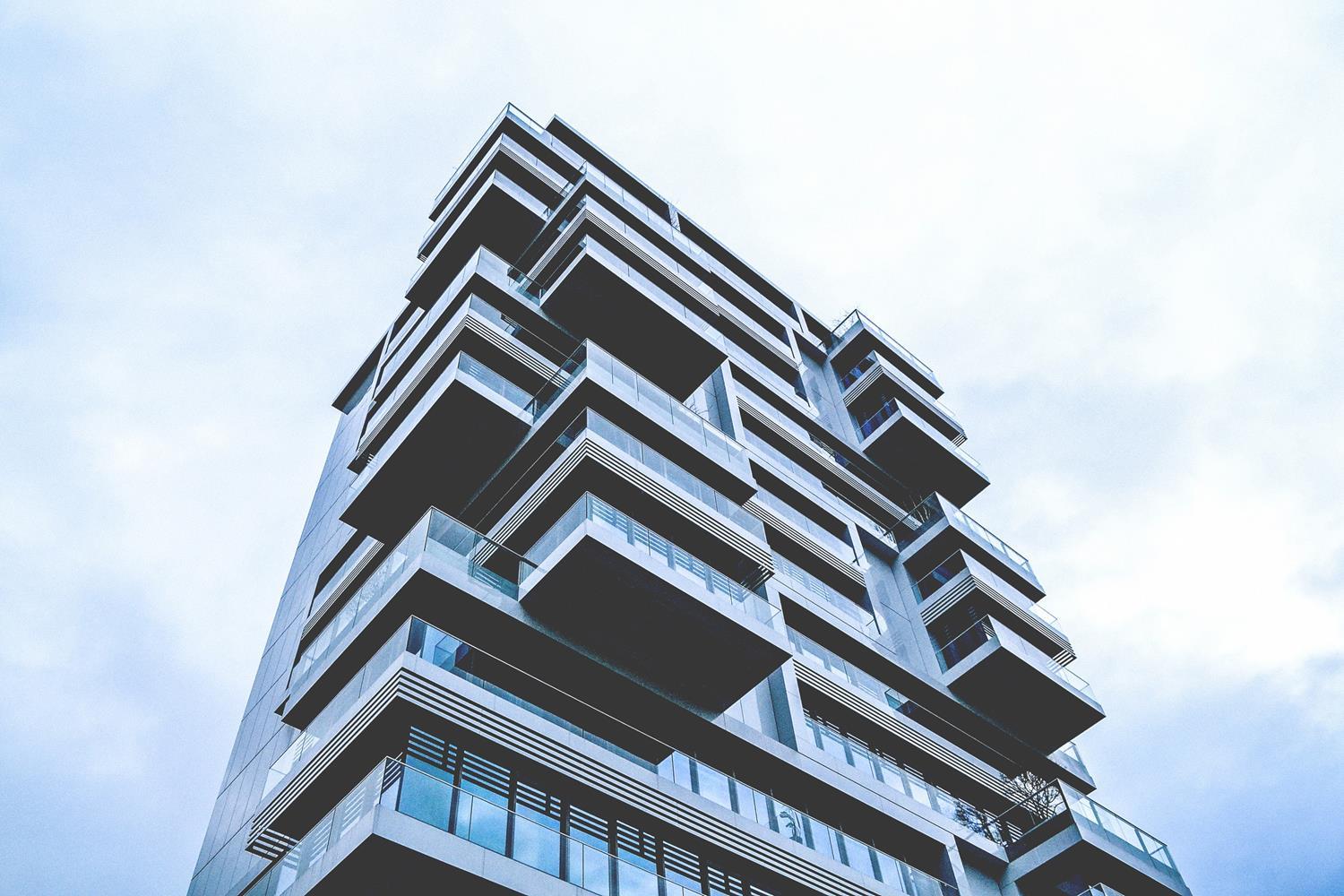 Block & Estate Management
For further information or for an informal conversation to discuss your requirements, please contact Graeme Fisher, Direct Line: 020 8222 9923 or by email:
g.fisher@willmotts.com

Our Approach to Block Management & Estate Management
Willmotts is RICS regulated, and we promote and support IRPM membership within our Block Management team. Your property is often one of the most valuable assets you own and therefore the management of your block is an important consideration. We aim to tailor our service to the specific needs of our clients; we appreciate each property is unique and that requirements may change over time, we therefore aim to take a flexible approach to work with our clients to ensure the correct service levels are maintained.
Areas Covered for Property Management
We manage buildings throughout London, Greater London and the surrounding counties including Fulham, Holland Park, Barnes, Kensington, Knightsbridge, Maida Vale. Our Block Management team operates from our head office in Hammersmith, and we are therefore well located to serve the surrounding areas and have great transport links to access properties throughout London and the home counties. We also have many buildings outside London including Reading, so wherever your property is, please give us a call and we can discuss your needs.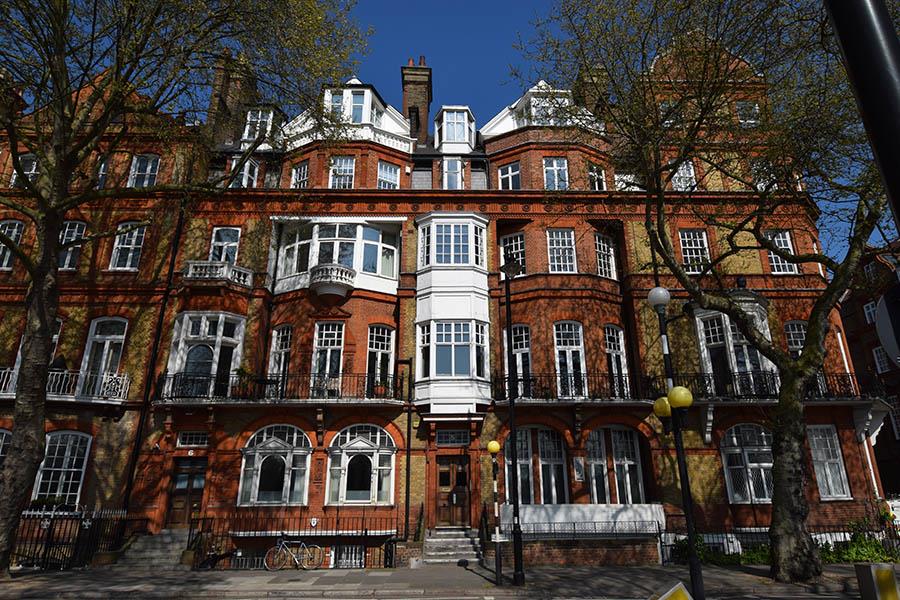 Types of Properties Managed
Our management portfolio consists of a wide range of properties including purpose built blocks, ranging in size from smaller 5/6 unit buildings to larger purpose-built blocks consisting of c400 units and everything in between.

We are experienced in managing buildings with multiple services, including communal boilers, lifts, vehicle gates, concierge/caretakers, 24 hours security, gymnasiums etc.
We manage Estates that consist of a mix of freehold and leasehold houses, leasehold flats with all units contributing towards the maintenance of the communal areas.
Our managed buildings include period conversions, listed buildings, buildings in conservation areas, new builds, and art-deco buildings.

We therefore have the experience and awareness of issues that can arise with varying types of constructions and can draw on this experience to assist in attending to building defects or to offer practical solutions to management issues.

We also have experience managing blocks with more complex service charge structures and with multiple service charge schedules and apportionments.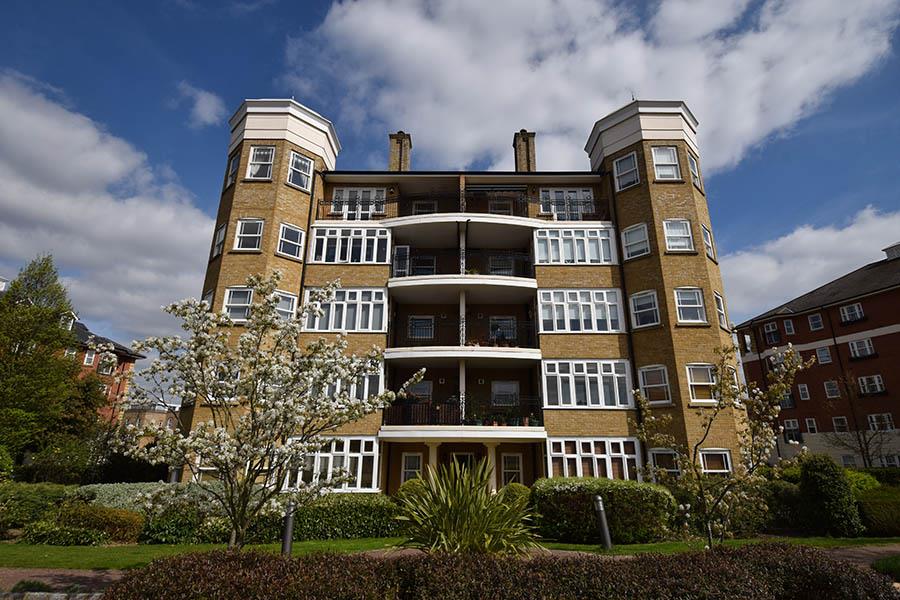 Our Block Management clients include:
Freehold Investors both large corporations and individuals
We manage portfolios on behalf of both corporate clients and individuals, this not only includes providing a block management service on their property portfolio, but often also involves other aspects including ground rent collection and where there are commercial units, we can provide commercial rent collection and management of the unit. We also have a Lettings team to let and manage individual flats. We can provide a bespoke service to meet your specific needs and combine the expertise across the company and different departments.


Freehold Management Companies / Right To Manage Companies / Resident Management Companies
We have significant experience working with Boards of Directors and offering guidance and support in the management of the building. We understand that often Directors have full time jobs, other interests, hobbies etc and time dedicated to managing the building can be limited. We adopt an individual approach to each client; we discuss how decisions are made and this clarity helps to ensure the smooth running of the property.

We provide a Company Secretarial Service, further details are provided below, and can also arrange Directors and Officers insurance.


Our Property Management Team
Our Block Management service is provided by a team of client facing Property Managers and administration staff, who are supported by back-office staff. Each Property Manager has their own property portfolio and liaises directly with leaseholders, clients and contractors.

We place a strong emphasis on communication and each client is assigned a Property Manager who is the single point of contact for all property related issues. Leaseholders are therefore in direct communication with someone who is familiar with the building and who understands the unique complexities of the property. This ensures issues raised are handled in a prompt and efficient manner.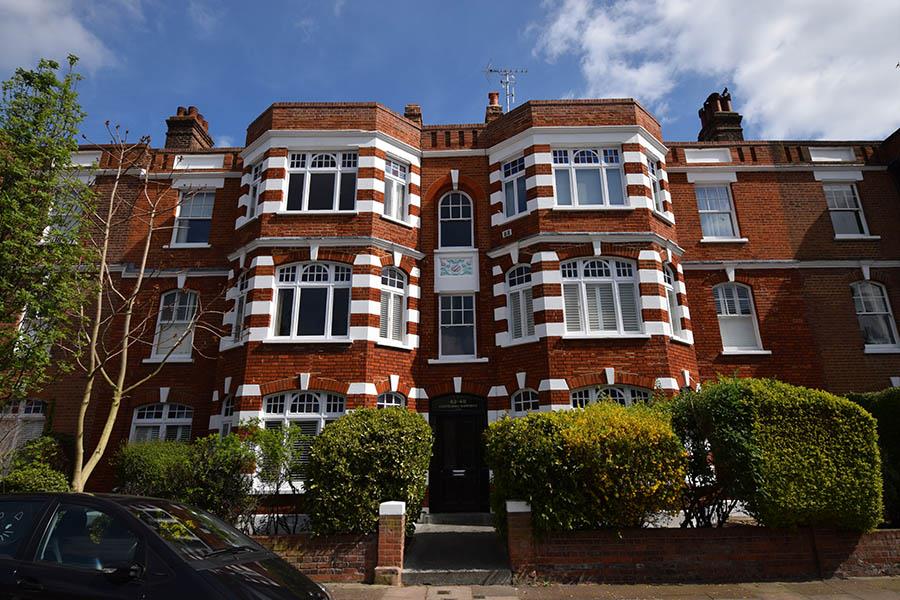 Property Management Inspections
Our management inspections are carried out on our managed properties to check existing service levels for contract providers, note any defects or maintenance issues arising, and check the general condition of the property. If there are any building defects that require more specialist knowledge, we have a team of in-house building surveyors on hand for advice.


Service Charge Arrears
It is essential that service charges funds are available to ensure continuity of services at our managed buildings. Our Block Management department has an administrative team dedicated to arrears chasing and a structured arrears chasing process that is followed to ensure, where possible, that service charge funds are paid in a timely manner.
There are occasions when further action is required, and we have contacts with specialist solicitors who can be appointed to pursue and recover the service charge arrears. However, this is the last resort and. where possible, we endeavour to resolve any disputes in an amicable manner.


Company Secretarial Service
In addition to our Block Management Service, we provide Company Secretarial Service, this is an administrative service to include acting as the registered office, attending to share/member certificates and assignment related matters, filing the confirmation statement, maintaining the company books and on-line records, and issuing notice of meetings.


Building Insurance
We have contacts with industry insurance brokers and can review your insurance requirements and achieve competitive rates. This includes Building Insurance, Engineering Insurance, Directors and Officers, plus insurance for communal estate land.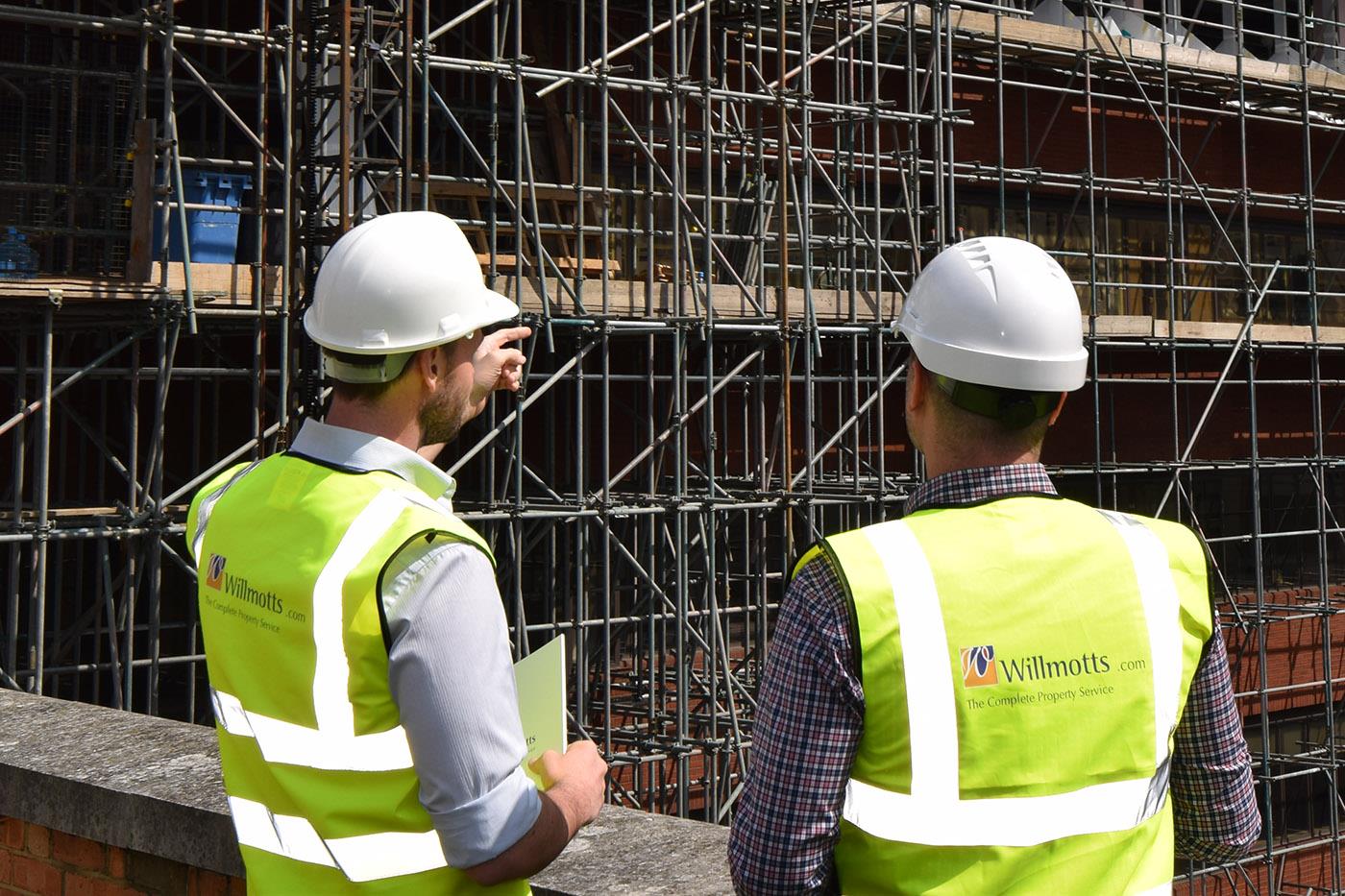 Building Surveying, Block Management Service
Our Block Management team works closely with our Building Surveyors to provide our clients with a complete building management service. Block Management take care of the day-to-day management, whilst our Building Surveyors look after the long-term needs.
Our Building Surveyors have considerable experience in overseeing internal and external cyclical major work projects. They have experience of all types of buildings including Listed Buildings, Victorian, Art Deco, and Modern constructions.
Our Building Surveyors are not only available to assist with specific defect resolutions such as leak detection or a roof defect, but they can also provide the following services:
Condition Surveys
The surveyor will undertake a property inspection to identify the existing condition of your building, note any defects and prioritise works.
Long Term Maintenance Plans
This will include a detailed building survey with further analysis on long term planning and future works over a defined period. If your property has a lift or communal boiler the surveyor will often work closely with other specialist consultants. These surveys are excellent for setting and justifying reserve funds and for leaseholders' general awareness of future liabilities.
Reinstatement Valuations
These surveys are used to calculate the cost to rebuild the property and are used by building insurers to calculate the right insurance cover.
Licence to Alter applications
There are often restrictions in the lease in respect of structural works and alterations to the plan of the property. Each application needs to be considered on an individual basis in accordance with their specific lease. Our building surveyors can act on behalf of the client to review and oversee Licence to Alter Applications and work with the appointed legal advisor.
Block Management Testimonials
Below is a selection of testimonials received by our block management department.
'I just wanted to put on record what I said at the end of last night's meeting. It is a pleasure for all of us to work with you. It is so great to deal with someone efficient, fast and thorough as well as being pleasant and agreeable. We look forward to a long collaboration.'
W14 - Director
'Just a note to thank you for all your hard work and efforts in the achievement of the resounding success at last night's EGM and ensuring I and all other owners are not faced with horrendous service charges.'
SW13 – Dwelling Owner
'Before we leave the property - I wanted to write and send the Property Manager a big Thank You for all his efforts and support. Since living here we've had three managing agents, and I must say, Wilmott's are the best by far in terms of efficiency and customer service. The Property Manager has always been so professional, polite and helpful whenever I've needed help or advice. He is a real asset to your company.'
SW6 - Leaseholder
'As we come to the end of another year, I write on behalf of myself and fellow Directors to express our appreciation of the service provided to us by the Property Manager. She is efficient, reliable, conscientious, and takes appropriate initiatives in an intelligent manner.'
SW13 – Director
'It's been a tough year, both personally and financially for us all. I just wanted to THANK YOU for your patience, diligence and continued service throughout. Always lovely speaking to you…'
SW10 - Leaseholder
'This is a total transformation - love the dark carpet … Door and entrance look so good we are so impressed with how you have taken this all onboard. I am delighted with the progress you have made on our behalf.'
E1 - Leaseholder
For further information or for an informal conversation to discuss your requirements, please contact;
Graeme Fisher, Direct Line: 020 8222 9923 or by email:
g.fisher@willmotts.com
#Willmotts #PropertyExperts #EstateManagement #PropertyManagement #CharteredSurveyors #BlockManagement #willmotts1856 #hammersmith #RTM #ResidentsManagementCompany #RightToManageCompany #Leaseholder #Freeholder
"We'd got quite fed up of the sheer lack of professionalism and/or care amongst the bulk of estate agents throughout the course of our flat search - Willmotts changed that. William was responsive, readily available, helpful and efficient. Throughout the process he helped us to navigate the rent..."
"I have only had the pleasure of meeting William a few times, since I have been renting this accommodation over the last 10 years. He has a warm and friendly manner and is very down to earth. He is someone who you would not hesitate to contact if you had a problem with or in the property. Personally..."