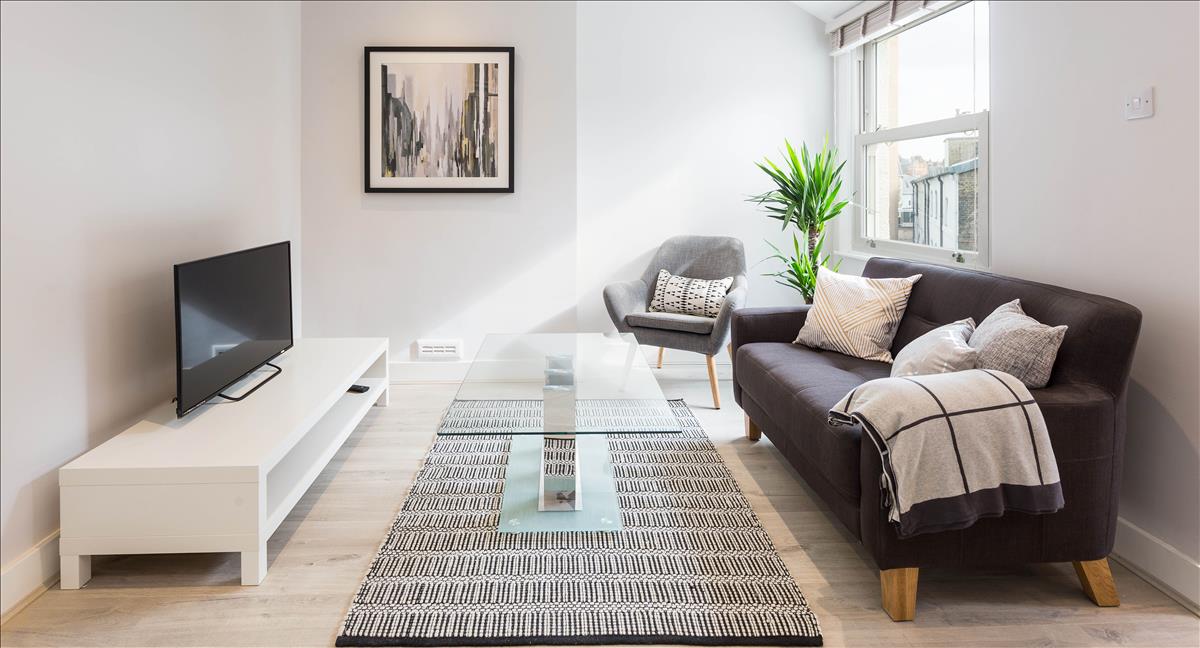 Residential Property Management
Full Residential Property Management
We take pride in the property management service we offer our landlords. Not only does it ensure the smooth running and proven longevity of the tenancies, in addition it ensures that properties are maintained to a high specification and at a reasonable cost. We will advise on everything from creating tenancies, pre- and post-refurbishments, advising utilities services, and general maintenance work through to collecting rent, paying service charges and dealing with renewals and terminations. Our management service is all encompassing from the most minor element to a to full scale refurbishment and we also have a 24 hour emergency service available for tenants for out of hours problems. Property management forms a core element of our business and we have maintained properties for a variety of landlords including; family trust funds, private investors; homeowners who are temporarily relocating and property investment companies. A vast majority of our clients have been with us for decades and wouldn't dream of going anywhere else.
In fact, we'll deal with absolutely everything so that you can enjoy an optimal return on your investment.
Residential Property Litigation Support
In the unlikely event you require assistance in either terminating a lease or obtaining vacant possession of your investment, we could assist with providing litigation support. This would enable your lawyer to look at the relevant notices that may have been served and provide a clear indication of a timeline to obtain possession. If so required we can also act as the third party in negotiations for a surrender. As litigation is a very complex and involved element of the law we can provide an overview of the circumstance and direction as what may be required. We have also negotiated special rates with a number of local firms of lawyers to assist in this matter. We are able to assist both in house clients and on occasion will also assist landlords who do not have their properties managed by us, the latter will incur additional costs which can be discussed after the 1st consultation.
Residential Property Investment Advice
We can help you in the sale or purchase of all types of residential investments and development opportunities. We have a huge amount of experience that enables us to secure the right investment opportunities for you at the right price. Much of our business today is acquiring properties on behalf of retained clients. We use our knowledge across all property sectors, our strong bonds with landlords and other agencies to match an investor's specific needs, factoring in risk, asset management and return. In close partnership with our commercial agency department and professional valuation department we can offer advice on value enhancement. Facilitating re-structuring of leases, implementation of rent reviews & lease renewals and substantial property management work puts us in a unique position with existing and new clients to offer an all-encompassing advice on strategic acquisition and disposal of such property. Close liaison with agency and professional teams ensures we can deliver an all-round service, which is second to none.
We live and breathe the properties we advise our clients to buy. Our knowledge of the market and anything that impacts upon investor return, enables us to form a clear and proactive asset strategy. When it comes to sales, we know our markets in depth, we know what investors are looking for and allows us to provide clear, bespoke strategies to maximise both asset performance and appeal to likely buyers. We have installed a uniquely personal culture, fostered throughout the firm's 159 year existence and in addition have forged relationships with clients which have been nurtured over decades. You too can benefit in the same manner by initially contacting,
Residential Property Legal requirements for landlords
As members of RICS and Guild of Professional Estate Agents we are constantly evolving our offering and making sure our landlords are covered. From the Fitness for Human Habitation Act 2018 compliance, to Legionella Risk Assessments at Willmotts we want to make sure all of our landlords let out their properties knowing they are safe and the tenant is not at risk.
In this ever changing legislative environment we ensure our clients are protected. With over 160 acts of legislation to comply with, it really is a minefield, but we will help every step of the way.
Call Mel McMultan 020 8222 9958 or email
m.mcmultan@willmotts.com

"We'd got quite fed up of the sheer lack of professionalism and/or care amongst the bulk of estate agents throughout the course of our flat search - Willmotts changed that. William was responsive, readily available, helpful and efficient. Throughout the process he helped us to navigate the rent..."
"I have only had the pleasure of meeting William a few times, since I have been renting this accommodation over the last 10 years. He has a warm and friendly manner and is very down to earth. He is someone who you would not hesitate to contact if you had a problem with or in the property. Personally..."