Striving To Be The Best We Can Be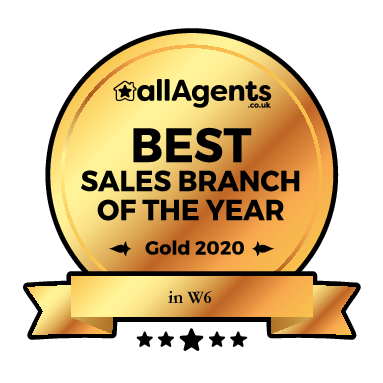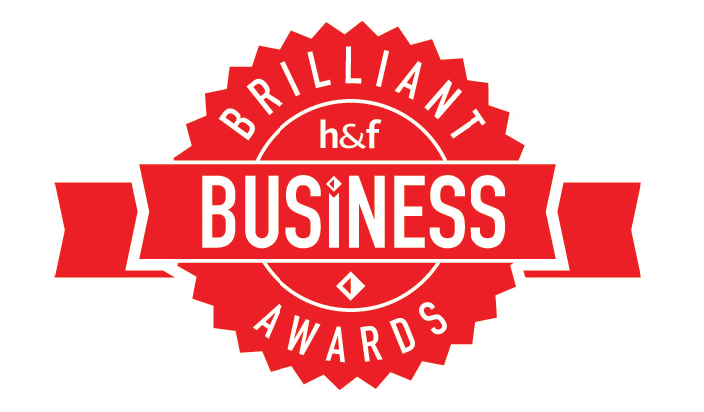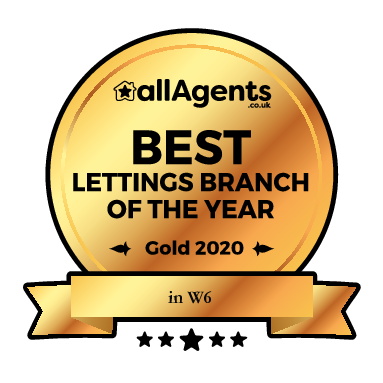 We are proud to announce our 6th year in a row of awards. Willmotts has just won triple Gold in 2020 for best overall Hammersmith estate agent, Hammersmith sales and Hammersmith letting agent. At Willmotts we are always very happy to know how you feel about the services we provide. This way we can make sure you are happy and the task in hand is being professionally dealt with. Here are a few quotes, testimonials and reviews from happy clients over the years.
Here are our latest reviews from allAgents
Samantha Berry

2021-04-08 09:26:34

(5 stars)

First time buyers and received great advice and had an overall fantastic experience Speedy response time Super personable and friendly Efficient

Maire McFadden

2021-03-12 11:41:18

(5 stars)

We dealt with Stuart Urwin who had great communication with us, was always quick to reply and kept us in the loop how our application was proceeding.

Gemma Roach

2021-03-01 10:00:28

(5 stars)

Very organised and efficient. Will be recommending. Smooth process from the viewing to organising the lease. All done very quickly and a pleasure to deal with.

Lorraine Di-mambro

2021-02-15 11:00:30

(5 stars)

Amazing service, Tahleesha has been efficient and very helpful always. Everything that we have asked for, she has got back to us straight away. Thank you so much Tahleesha.

Conchita Prophet

2021-02-10 15:00:32

(5 stars)

Mel and Will were very responsive throughout the let and kept me updated at all times. I would highly recommend Willmotts

Sam Lynes

2021-02-04 14:00:15

(5 stars)

First experience using Willmotts on a tenancy and I have to say I was impressed throughout. Easy to move in, easy to move out. Excellent service and attention to needs when in the property. In a world where there are many dodgy agents, I thoroughly recommend Willmotts.

Mr S Kumar

2021-02-02 14:14:53

(5 stars)

Where do I start, I found Solomon to be exemplary, professional and most helpful during our property search enquiry. Solomon was very quick to act on our behalf in securing a property whilst also establishing a trusting and friendly relationship, a pre-requisite that I find many agents lack. Thank you Solomon for all your efforts. S Kumar

Conor Kennedy

2021-01-18 16:00:29

(5 stars)

Would thoroughly recommend Willmotts for high quality service on Landlord side with great knowledge of the local market. William Taper and the rest of his team keep you informed throughout the lettings process and provide good, reasoned advice.

Elias Baramilis

2021-01-17 14:00:10

(5 stars)

Stuart was excellent at accommodating our needs during the pandemic, first providing a virtual viewing and then meeting myself and my flatmate at the property separately. He provided honest and prompt information about all our questions and was flexible about meeting arrangements for the key exchange.

Yaa Kyei

2021-01-16 20:00:09

(5 stars)

Stuart is a fantastic, he is highly knowledgeable about the property market. He is very personable and is focused on meeting my buying requirements. He spent a lot of time at the viewings with us, he was patient and diligently answered all our questions.

Goncalo Tenente

2021-01-15 16:00:13

(5 stars)

Extremely happy with the agency. The attention and time provided to help us with all details of this tenancy agreement was just amazing. Also something to applaud was the directness and honesty from the agency during this process, no over promises or misleading information. Thanks Mel and Stuart.

Souheil Barakat

2020-12-22 19:00:15

(5 stars)

I met Aaron Henley when he came to investigate a leaking problem at our property. He was knowledgeable and very helpful. He discovered the cause of the problem after careful inspection and discussed possible options to fix the leak. Aaron was so helpful that I called his manager following the visit to thank him for his hard work.

Kerry Baker

2020-12-22 15:00:01

(5 stars)

We carried out a large external redecoration with repairs with Aaron and found him very professional and easy to work with throughout the duration of the project and look forward to working with him in 2021.

James Walter

2020-12-21 21:00:01

(5 stars)

Would highly recommend Willmotts. Thank you jah for being so approachable and professional. You have put my mind at ease

Karlis avots

2020-12-16 01:00:02

(5 stars)

Extremely fast and effective service. William made my moving process fast and stress free. Couldn't ask for more. Thank you very much

Joanne

2020-11-30 10:00:12

(5 stars)

Have had to have work carried out on my property. Have never had much luck with the workman before. But with Aaron Henley overseeing it has moved swiftly and problem free. Aaron has communicated with me giving me updates abs if there has been an issue he's at the end of the phone without delay.

Richard Hughes

2020-11-26 12:00:28

(5 stars)

After years of indifferent management service from another well-known estate agency and manager I moved both my buy-to-let flat to Willmotts about 5 years ago. The level of service has been fantastic compared to the previous firm. They billed monthly, so no bumps in the rental flow, and the management has always been efficient. Lets and re-lets were always smooth. When I wanted to sell one of the flats they found me an off-market buyer and were realistic about price and process. I recommend them without reservation. Serious danger that they give estate agency and management a good name!

Nic Fox

2020-10-26 08:00:07

(5 stars)

Reliable and trustworthy service, from the point of view of a purchaser (as I was). Transparent and communicative throughout. Also very accommodating with multiple viewings.

M LAM

2020-10-20 21:00:08

(5 stars)

Very helpful and have helped beyond normal call of duty ! Would recommend others to give this company a try. Many thanks.!

Grace Chang

2020-10-20 10:48:02

(5 stars)

We are very pleased with the services provided by the staff Willmotts. They are very helpful and professional. We would highly recommend them.

Sophie morris

2020-09-22 10:19:49

(5 stars)

The Wilmotts team were great!! The flat was both with the sales and letting\'s teams. Anna was fantastic. Within 3 days of the flat being taken off the market she was able to secure a tenant. All paper work was completed within days and the tenant also provided really positive feedback. I would definitely recommend!!!

Tom Garrod

2020-08-29 11:00:43

(5 stars)

Great experience, quick to answer any question I had, and very professional. Went above and beyond to help me find a flat and sort out everything required.

Agata Juszkiewicz

2020-08-28 17:00:45

(5 stars)

I am very happy with the service. Staff I have interacted with were kind and professional, both in person and online.

Sion

2020-08-25 19:00:07

(5 stars)

Buying our flat was much easier and less stressful because of Anna and Willmotts. I am based in California for work - which made buying a property difficult due to the time difference, my solicitor wasn't easy to work with AND I was trying to close on a property in 6-weeks. Without Anna I highly doubt I would have achieved my target completion date. Anna's proactivity, expertise, and professionalism went above and beyond - she project managed the whole process and was on top of every detail of the sale. On multiple occasions, she would follow up with my solicitor and the buyer's solicitor resolving problems (or supplying missing documents) before I was even aware a problem had arisen. Anna helped me more fully understand the West London market, provided regular updates, and made sure that everything kept moving forward. Since completion, I have continued to work with Willmott's as a Landlord - working with Anna and William. In a fast-changing market, their expertise is invaluable and their customer service is second to none. I look forward to working with Willmott's for many years to come.

Lilian

2020-08-09 12:00:08

(5 stars)

When I was looking for a flat at short notice, Solomon was very helpful in finding a property for me that met my requirements. He was polite, professional and efficient in securing the flat for me. I would certainly recommend his services for others in the future.

Charlie Dear

2020-08-05 20:00:04

(4 stars)

On the ball with any issues we had and resolved efficiently. Solomon kept in close contact with us from viewing to eventual move in and was very flexible with our demands.

Megan

2020-08-04 19:00:13

(5 stars)

We really bought a flat through Willmotts. We found them to be extremely fair, transparent and personable. We dealt with Anna at the beginning of the sale and she was so fantastic. As first time buyers she explained everything to use without us ever worrying we were asking too much and she was so friendly and helpful throughout. Our dealings with other members of the team (such as Mel, who helped massively during our sale and William) have been really positive and very different to our dealings with other agencies. We would highly recommend and will definitely be looking to use their services when we sell!

Deljane Kum-Naksch

2020-07-27 18:00:05

(5 stars)

I've known the team at Willmotts for over 7 years. I've rented a property through them, which they later managed as well. From the very beginning they have been honest, responsive & very easy to deal with. No unnecessary complications in the contracting and renewal processes, fair & friendly communication & when we needed things fixed, they were quick & responsive. Even when we were moving out, they've supported us & simplified the process for us. Now that we've dealt with other agents, I appreciate them even more. Thank you!

Oleh Blyznyuk

2020-07-24 15:00:13

(5 stars)

I want to express my appreciation for the staff at Willmotts. During very uncertain times with the COVID lockdown in place and uncertainties in the property market, both William and Solomon have dealt with all our enquires raised and helped to complete our deal with their best support and expertise. I would undoubtedly recommend Willmotts and both agents as trustworthy and reliable professionals. Will happily deal with them in a future if any good opportunities arise again. Oleh Blyznyuk NEBOSH, APM. Director OLERIX LTD Construction & Project Management

David Western

2020-07-07 08:00:05

(5 stars)

Shahid and William together with their team provided us with really professional support and advice during the sale of a development site and, despite all the uncertainties caused by the pandemic, enabled a successful sale. We thoroughly recommend Willmotts.

sarah tully

2020-04-01 11:02:21

(5 stars)

Stuart is very professional and friendly to work with. Move ins are well organised and tenants are happy with the service he provides from finding them the perfect property up to handing over keys.

Lidia Rech

2020-03-30 18:00:07

(5 stars)

When finding a flat Stuart was kind and honest. Always available to answer all my question and reassuring me during referencing.

Patricia Reddy

2020-03-11 11:32:42

(5 stars)

it is always stressful and exciting looking for a new home. Solomon really created a friendly and professional environment from the first moment we met. He was also very knowledgeable and helpful with the many questions and steps we had to go through in the process to get the lease agreed. I would definitely recommend looking for your ideal home with Willmotts, ask for Mr Moodie.

Laura McDowell

2020-02-19 10:08:13

(5 stars)

Mel has been really helpful and quick to respond. It\'s been a really smooth experience compared to others I\'ve had and I\'ve appreciated the lack of pushiness and general helpfulness.

Laura McDowell

2020-02-19 10:00:13

(5 stars)

Mel has been really helpful and quick to respond. It\'s been a really smooth experience compared to others I\'ve had and I\'ve appreciated the lack of pushiness and general helpfulness.

Olajide Meredith Oke

2020-02-14 14:00:13

(5 stars)

Excellent and Great customer service. Always Available at the point of need. Available to get things sorted quickly and successfully

Robert Sullivan

2020-02-12 10:55:44

(5 stars)

Very straightforward, friendly and helpful. Any time we had a query or needed them they responded. Very fair and better than some of the ones I've used in the past when it came to ending the tenancy

Eva Baran

2020-02-07 12:07:58

(5 stars)

I am very pleased with the letting experience through Willmotts . I have rented my current place of four years through Mel McMultan who it has been a real pleasure to deal. I have received a fast response or guidance whenever it was needed. I would definitely recommend the Agency\/Agent to any of my friends needing a professional \/ top letting experience.

Tamara Talos

2020-02-06 21:00:09

(5 stars)

Willmotts has always been responsive to our queries and have been helpful and flexible according to our needs. The agents we've been in contact with have been patient and offered guidance trough the whole process.

Ludovica

2020-02-05 10:00:28

(5 stars)

Helpful contractor. The team always send the same guy which is effective and quick to sort any issue at home.

Amina Basheer

2020-01-28 15:00:32

(5 stars)

Best agent in Hammersmith no hidden charges very professional. Does not overcharge and speedily find Tennant for you. Will definitely recommend and use them again. Especially Varol and Anna. Very helpful Thank you

Amy Vearncombe

2020-01-27 22:00:01

(5 stars)

Experience with Willmotts was great. We were moving in just after the new year and had to have everything sorted over the holidays, which was done as smooth as possible as Willmotts\' communication was excellent even over such a difficult time of year.

Elaine Longmore

2020-01-27 14:00:09

(5 stars)

Extremely happy with the service provided. Friendly, polite and efficient. Nothing was too much trouble and they were helpful over and above expectations. They really looked after me in both lettings and sales, and it was a pleasure dealing with them.

Andrew St Maur

2020-01-24 14:00:05

(5 stars)

Really smooth experience to get us into the flat not many problems and when we did they were solved quickly.

Jessica Robbins

2020-01-24 13:00:06

(5 stars)

I have received exceptional service throughout, from the start of my property search to the renewal of my tenancy. My queries or issues are always met efficiently, fast and with a friendly and helpful contact. In particular, Mel, has been exceptionally helpful and patient in my tenancy renewal process and I cannot thank or recommend him highly enough.

Ana Gomes

2020-01-17 15:00:04

(5 stars)

Great experience with Willmotts. They are always prompt in solving any issues that arise with the house or tenants with effectiveness and readiness. By far the best estate agents that I\'ve dealt with. Particularly Gemma has been a great property manager. Many thanks.

Nicolas Herranz

2019-12-05 13:00:13

(5 stars)

From the beginning and the first contact we had for the viewing, Mel was very efficient and he had a very good follow up during the whole process of the purchase. Thanks again.

Tiziano Zanin

2019-09-04 11:21:25

(5 stars)

From 1st day until the last, the staff was very helpful and efficient. Any problem arised during the 4 years tenancy was sorted out quickly with a following up checking if the service was carried out efficiently and promptly. If I need again I defenitly use Willmotts.

Kym Edwards

2019-08-12 14:36:19

(5 stars)

Could not have been more pleased with the excellent service I received from Mel and his team at Willmotts. The house was listed on their site on Wednesday 3rd April and by Friday the 5th we had accepted an offer to sell. The sale eventually closed without a hitch.

Hannah Montague

2019-08-06 13:37:46

(5 stars)

Solomon was fantastic. He was punctual and honest on our viewing and made the process as easy as possible. I would highly recommend him to friends and family.