Testimonials
Striving To Be The Best We Can Be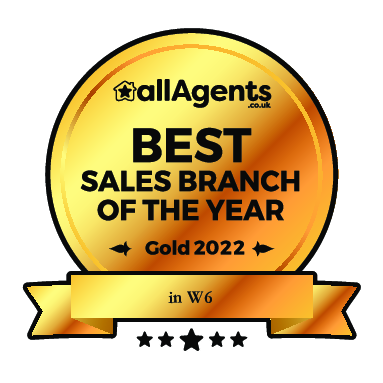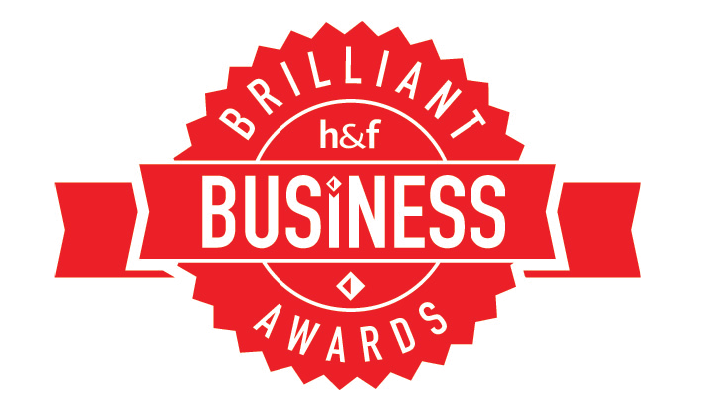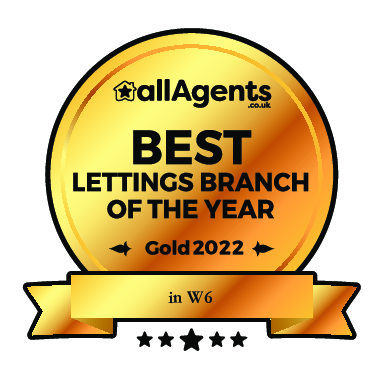 We are proud to announce our 7th year in a row of awards. Willmotts has just won Gold in 2021 for best overall Hammersmith estate agent, Hammersmith sales and Hammersmith letting agent. At Willmotts we are always very happy to know how you feel about the services we provide. This way we can make sure you are happy and the task in hand is being professionally dealt with. Here are a few quotes, testimonials and reviews from happy clients over the years.
Here are our latest reviews from allAgents
Soledad de Molina

2023-02-06 10:20:46

(5 stars)

Best estate agents across London. William and Mel have been extremely professional, responsive, and relentless to help us to rent and sell our property. I have trusted our property to them over the years and I have nothing but to be grateful to how good they have been. Thank you

Aoife O'Kane

2023-02-03 13:19:51

(5 stars)

Excellent support throughout 5 year tenancy. Our account manager Vitalia quick to respond to all queries and issues. Handy man Keith pleasant and helpful when required. Having lived in a number of rental properties with various agents in London, the service from Willmott\'s was by far the best.

Clive Gibson

2022-11-28 21:44:18

(5 stars)

Sale of our Barnes Waterside apartment. Right from initial discussions about timing and strategy for selling the apartment, we received highly professional advice from William Taper. His knowledge of Barnes Waterside is second to none as Willmotts have long been managing agents of the whole development. The sale needed to be sensitively managed as we had tenants living in the apartment. Willmotts managed viewings whilst respecting the privacy of the tenants and even found the tenants alternative accommodation once we had an agreed sale. As a result all parties were happy and the period when the apartment was empty was minimised. As with any property transaction, issues sometimes arise and William stepped in on a number of occasions to ensure any problems were resolved without fuss or delay. At all times we felt the sale of our apartment was in capable hands and we were very satisfied with the professional and responsive service provided by William Taper and his team.

Fiona Dawson

2022-08-30 20:44:42

(5 stars)

I found the Willmott team absolutely excellent. We let a flat through Stuart and everything went very smoothly, likewise Visalia was flexible throughout. I always found the team responsive and flexible, even through some tricky times. I would thoroughly recommend.

Appan Pathmanathan

2022-08-16 14:44:03

(5 stars)

Worked with Solomon and Will at Willmotts twice and they are both very helpful, honest and give sound advice. I highly recommend them.

Emma Walters

2022-08-03 13:29:27

(5 stars)

We bought a flat through Willmotts and can highly recommend them. Both William and Stuart were very helpful, efficient and kind. They made it a good experience which is so often not the case!

Jakub

2022-08-02 20:44:10

(5 stars)

Both Stuart and Solomon have been really good to work with both before and during the tenancy. Stuart was really good showing us around the property and was even available outside office hours. Solomon has taken great care in keeping us updated and making the process as easy as possible.

Sophie Turnell

2022-08-01 15:44:01

(5 stars)

Willmots Hammersmith were brilliant. They by far the most straight talking of the estate agents I met with and came back to me on questions swiftly, following up quickly where they needed further information. They were super at chasing up the seller\/sellers solicitor when they went quiet, and in helping to facilitate a quick exchange, completion and key pick up, (on my birthday!), ahead of the August holiday period.

Cassandra Chamberlain

2022-07-26 11:44:02

(5 stars)

Visit went great Very nice and smiley Answered to all my questions and was very helpful The whole transaction was done within a week Thank you

Serena

2022-07-26 09:56:53

(5 stars)

Willmotts helped advise me on the refurbishment and sale of my flat - they made it look so charming and stylish! The team were brilliant.

Emma Haselden

2022-07-20 14:07:20

(5 stars)

Straight talking, proactive, expert advice that is focused on great customer service in every interaction. Would thoroughly recommend William to anyone that needs help with their property

Angharad Davies

2022-07-19 15:26:31

(5 stars)

Willmotts let my property in Hammersmith with record speed and record price for the development. William was very pleasant to deal with and was always available to assist.

Gavin Smith

2022-07-19 13:11:35

(5 stars)

Stuart was a very helpful agent. The agency were very helpful when booking viewings and the offer process was smooth. This made finding a new flat in the shepherds bush area a pleasant experience.

Siyi

2022-07-19 10:25:10

(5 stars)

I am very satisfied with Stuart\'s help, enthusiasm and patience, and my rental is very smooth. I would recommend it to my friends.

Hannah Wall

2022-07-18 16:44:20

(5 stars)

Solomon was absolutely fantastic. He was understanding and patient through the whole process of securing the lease. It has been the best experience we have ever had with a letting agent so far. Thank you!

Susan Pamela Colclough

2022-06-21 10:44:03

(5 stars)

An all round good experience. Easy to contact and speak to and very efficient moving things forward. Good personal contact.

Gerda

2022-04-28 12:24:27

(5 stars)

Great agency. I\'ve never felt like my needs were not taken into consideration as a tenant. Very responsive to email and always reachable by the phone.

Ben Stannard

2022-03-31 11:45:15

(5 stars)

Very helpful and kept us in the loop throughout. Smooth process even with a demanding vendor. Good at building the key relationships and managed to complete and exchange in 2 months.

Gavin Geddes

2022-02-11 16:45:09

(5 stars)

Great service from Will Taper. Well informed about the market and very helpful, friendly and efficient throughout the sales process.

Owen McMahon

2022-02-07 18:45:35

(5 stars)

William was consistently excellent while I purchased a house. Arranging the viewings was very easy and they have always been very responsive. I really appreciated how he kept me informed of the progress, and when needed chased the solicitors on both sides. This made the process easy for me and we went from offer to exchange in 2 months.

Jamie

2021-10-25 20:45:18

(5 stars)

Five-star service from start to finish Will and Solomon are without doubt the dream team you need when buying, selling, or letting a property. I can not thank them enough and their wider team for all their help and support during the letting process of my property. All landlords know that finding the right tenants can be a challenging process. However, Will and Solomon demonstrated from the outset their incredible professionalism, personable nature, attention to detail, drive, and remarkable support. In short, Will, Solomon, and Willmotts are the epitome of excellence and offer a five-star service from start to finish.

Alexander Ifidon

2021-10-13 18:45:02

(5 stars)

It was a great pleasure and satisfaction dealing with Emily Bradshaw at the Hammersmith Branch. Excellent customer centered service. Thanks to Emily, we were able to secure our ideal property in good time.

Brylie de Albuquerque

2021-08-23 16:46:03

(5 stars)

William Taper and his team at Willmotts have been a pleasure to deal with and extremely knowledgeable and responsive across a range of property services - sales, rental management, property building management and surveying. We are very excited about being in our new home soon and are grateful to Will and his team for all their help. Simon & Brylie

Mark Pender

2021-08-19 14:27:38

(5 stars)

A thoroughly excellent service from start to finish. We bought through Willmotts and then let through them. Couldn't fault the service they provide.

Teresa Dodgson

2021-08-19 13:23:08

(5 stars)

Willmotts have been helping my family manage properties in South East London for around 40 years now and we are very pleased with their service. They have helped us with all aspects of property management, from finding and managing tenants, to checking for repairs and dealing with legal issues. Will Taper has been our main agent and has always gone the extra mile - a pleasure to work with!

SHEILA Romero

2021-08-17 11:27:19

(5 stars)

Miss Vitalia Rimsaite was very helpful and really making sure that our moving in will run smoothly and hassle free...she response to emails right away and with updates ...

Nick - Burlington Gardens

2021-07-29 07:45:01

(5 stars)

Working with Will and the wider team to sell my apartment was really pleasant and efficient. I would highly recommend them!

Jethro

2021-07-05 15:46:16

(5 stars)

Great service fromt the team at Willlmots, everything was done online and ready for move in date, this took all the stress out of the move. Thanks to the team!

Emma Walters

2021-07-01 17:45:28

(5 stars)

We had not used Willmotts before but have been very impressed with their efficiency and attentiveness. Nothing has been too much trouble and both Stuart and William have been extremely helpful throughout the buying process and even after we were handed the keys. We would most definitely recommend them and would use them again should the occasion arise. We were grateful for their help and kindness throughout the process which can be stressful.

Richard Holt

2021-06-29 17:09:05

(5 stars)

We received a very professional, friendly and efficient service from the Willmotts team whilst buying the property. A particular thank you to Mel, William & Stuart for their professionalism, enthusiasm and expert guidance. Would highly recommend.

Calum Hurley

2021-06-29 15:45:02

(5 stars)

After some initial difficulties in getting to see the property, things drastically improved. Admittedly for Willmott\'s, it was for a property they were selling outside of their usual remit. Initially, it was slow to get a viewing confirmed and I eventually bypassed the initial sales team and dealt with William Taper and Mel McMultan who were FAR better to deal with. After that, the process was much easier and William in particular was very nice to deal with. I could tell he genuinely cared about the process, as did Mel who helped me with my initial challenges. We\'ve just completed on our purchase today and William was on the phone again to say congratulations and he was extremely helpful on pushing things through so I can tell he\'s a real asset to Willmott\'s.

Amal Benariba

2021-06-03 15:45:12

(5 stars)

10\/10 service. By far the most dedicated person in the agency. When issues came afloat Mel was the first to call third party companies and was hands on. Hope you haven't got too many grey hairs after housing is ?

Jojo

2021-06-03 14:45:07

(5 stars)

Quick and went the extra mile to help us out. Got us our flat super quick from when he took over our tenancy

Tamin Viero

2021-06-03 12:45:19

(5 stars)

This is a very lovely service! The people that work at Willmotts are very helpful and good with getting in touch. Friendly company! I am a tenant and this is my first time with Willmotts, I am very impressed!

Soledad de Molina

2021-05-20 14:57:32

(5 stars)

I would recommend Willmotts 100%. They are very reliable, responsive, transparent and trustworthy. We have been their clients 4 years in a row and we always had a really high standard service. Mel McMultan is our contact, he is 5 stars, extremely professional and always goes the extramile to help you.

Amie Francis

2021-05-18 15:45:02

(5 stars)

It was my first time going through the process of renting a flat through an estate agent and I was abit nervous and unsure, Mel made the whole process feel easy and secure and was so helpful and friendly along the way. I'm delighted and I would definitely recommend to anyone in the same position

Mark Roberts

2021-05-10 11:02:43

(5 stars)

I would like to thank Will for all his help in the sale of my property, Will was calm and collective in all the difficult situations that arise throughout the process

Samantha Berry

2021-04-08 10:26:34

(5 stars)

First time buyers and received great advice and had an overall fantastic experience Speedy response time Super personable and friendly Efficient

Maire McFadden

2021-03-12 12:41:18

(5 stars)

We dealt with Stuart Urwin who had great communication with us, was always quick to reply and kept us in the loop how our application was proceeding.

Gemma Roach

2021-03-01 11:00:28

(5 stars)

Very organised and efficient. Will be recommending. Smooth process from the viewing to organising the lease. All done very quickly and a pleasure to deal with.

Lorraine Di-mambro

2021-02-15 12:00:30

(5 stars)

Amazing service, Tahleesha has been efficient and very helpful always. Everything that we have asked for, she has got back to us straight away. Thank you so much Tahleesha.

Conchita Prophet

2021-02-10 16:00:32

(5 stars)

Mel and Will were very responsive throughout the let and kept me updated at all times. I would highly recommend Willmotts

Sam Lynes

2021-02-04 15:00:15

(5 stars)

First experience using Willmotts on a tenancy and I have to say I was impressed throughout. Easy to move in, easy to move out. Excellent service and attention to needs when in the property. In a world where there are many dodgy agents, I thoroughly recommend Willmotts.

Mr S Kumar

2021-02-02 15:14:53

(5 stars)

Where do I start, I found Solomon to be exemplary, professional and most helpful during our property search enquiry. Solomon was very quick to act on our behalf in securing a property whilst also establishing a trusting and friendly relationship, a pre-requisite that I find many agents lack. Thank you Solomon for all your efforts. S Kumar

Conor Kennedy

2021-01-18 17:00:29

(5 stars)

Would thoroughly recommend Willmotts for high quality service on Landlord side with great knowledge of the local market. William Taper and the rest of his team keep you informed throughout the lettings process and provide good, reasoned advice.

Elias Baramilis

2021-01-17 15:00:10

(5 stars)

Stuart was excellent at accommodating our needs during the pandemic, first providing a virtual viewing and then meeting myself and my flatmate at the property separately. He provided honest and prompt information about all our questions and was flexible about meeting arrangements for the key exchange.

Yaa Kyei

2021-01-16 21:00:09

(5 stars)

Stuart is a fantastic, he is highly knowledgeable about the property market. He is very personable and is focused on meeting my buying requirements. He spent a lot of time at the viewings with us, he was patient and diligently answered all our questions.

Goncalo Tenente

2021-01-15 17:00:13

(5 stars)

Extremely happy with the agency. The attention and time provided to help us with all details of this tenancy agreement was just amazing. Also something to applaud was the directness and honesty from the agency during this process, no over promises or misleading information. Thanks Mel and Stuart.

Souheil Barakat

2020-12-22 20:00:15

(5 stars)

I met Aaron Henley when he came to investigate a leaking problem at our property. He was knowledgeable and very helpful. He discovered the cause of the problem after careful inspection and discussed possible options to fix the leak. Aaron was so helpful that I called his manager following the visit to thank him for his hard work.

Kerry Baker

2020-12-22 16:00:01

(5 stars)

We carried out a large external redecoration with repairs with Aaron and found him very professional and easy to work with throughout the duration of the project and look forward to working with him in 2021.