Striving To Be The Best We Can Be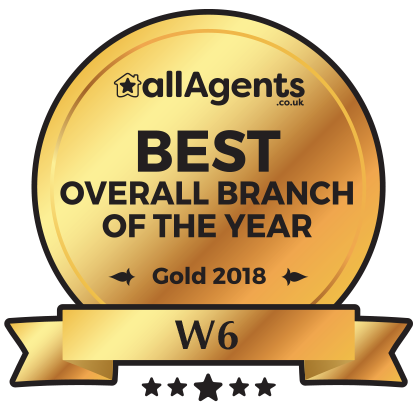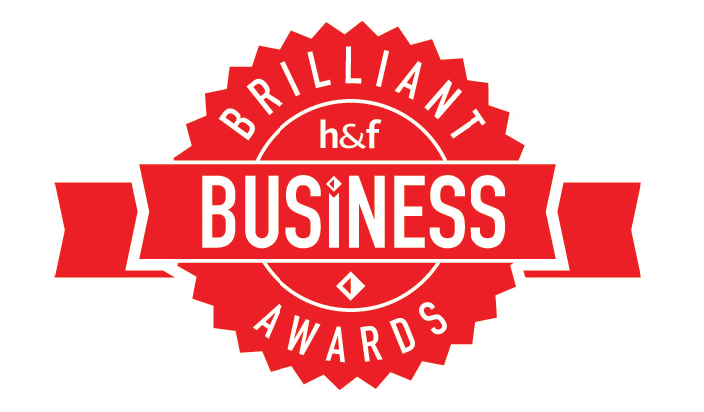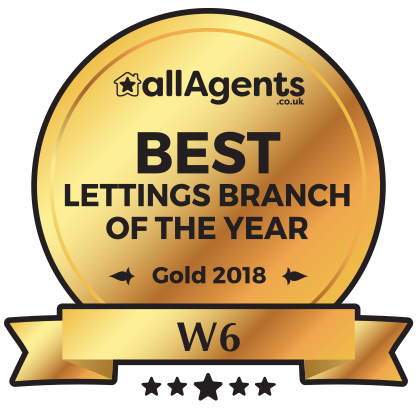 We are proud to announce our 4th year in a row of awards. Willmotts has just won double Gold in 2018 for best local Hammersmith estate agent and Hammersmith letting agent. At Willmotts we are always very happy to know how you feel about the services we provide. This way we can make sure you are happy and the task in hand is being professionally dealt with. Here are a few quotes, testimonials and reviews from happy clients over the years.
Here are our latest reviews from allAgents
Helen

2019-05-07 23:00:01

(5 stars)

Very personal service and engagement with our purchase from the beginning. We liked the way the whole process was managed to move things forward, but never in a 'pushy' way. The staff made the process of buying actually enjoyable and as stress free as is possible! Thank you!

Relocation One

2019-04-23 12:28:42

(5 stars)

Good, professional service; they were swift to deal with any queries and follow up post move in was good too.

Tobias

2019-04-12 12:00:03

(5 stars)

Mel was a big help throughout this process, transparent and helpful! We are new to the UK from Canada and Mel helped us to be comfortable with the process and our choices.

E Karimi

2019-04-04 14:28:48

(5 stars)

Willmotts' service was professional and friendly. They listened to my requirements and requests with regards to finding suitable tenants, and were in contact with me regularly to keep me updated on their progress. I found that their fees were reasonable and I would recommend them to other landlords.

Nick

2019-03-27 11:11:10

(5 stars)

The service my flatmates and I received from Anna and Willmott's was outstanding. The communication was excellent and Anna really went out of her way to ensure that our requirements were met and that we were able to move in as quickly and as smoothly as possible. On behalf of all of us in the flat I'd like to say a huge thank you to Anna for the enormous effort she put in, and to Willmott's for their professional service.

Bruce Broadbent

2019-02-06 22:00:02

(5 stars)

This is a high class firm of agents. Will was professional honest and efficient. They dealt with the rental of my property very effectively and kept me informed throughout the process. I would recommend them for this type of transaction and service.

Mr & Mrs Khan

2019-02-05 15:00:04

(5 stars)

My husband and I are recent tenants (vacated last week) of a property listed by Willmotts and I cannot praise them enough for their amazing service. We dealt with William Taper from start to finish and the process has been smooth throughout. We viewed the property, signed the online tenancy agreement and were handed the keys in a matter of days! During our tenancy, if ever we needed anything William was only a call or text message away. We had his direct mobile and he would respond within the hour. Towards the end of our tenancy we needed a few months extension as our new house was still being renovated. We nearly didn't ask as we thought they wouldn't allow it but to our surprise, William had immediately contacted the Landlord and the extension was granted. This is just one example of how proactive William is. Honestly, we couldn't believe our luck! It really helped us out and we won't forget it. Finally, at the end of our tenancy we handed in our keys on the due date and the check out was carried out on the same day. My husband was present and it took no more than half hour to inspect the property. FYI you don't have to be present during the check out but he wanted to. All was good on William's side and we were refunded our deposit within days! Willmotts fees are extremely reasonable, I would say better than a lot of other high street agents and you are clearly notified of all the fees on the contract. If you are someone looking for a property to rent or buy, we would highly recommend Willmotts. Thank you William for everything!

Serena

2019-01-24 23:00:04

(5 stars)

Amazing service from William at Willmotts whilst I sold my property. Very supportive and the sell was pretty stress free. Kept me in touch with all developments, very trustworthy, reliable and knowledgeable. And a successful sale! Would definitely recommend.

James

2018-12-07 15:00:02

(5 stars)

Was a real pleasure working with Mel - excellent customer service, very professional, and a major plus for the estate agency world.

DJ

2018-12-04 09:42:08

(4 stars)

William always looked after my unit when he managed it for me as an overseas landlord. When it came to selling William left no stone unturned. From recommendations on preparation and helping with staging the flat. His efforts made a difference in a tough market.

Garth and Olivia

2018-11-01 15:11:05

(5 stars)

We both found Mel both straightforward and honest, and facilitated the speedy completion of our property. A pleasure to deal with.

Emma

2018-10-27 15:00:13

(5 stars)

Will was very helpful throughout the process of buying a property, responding quickly to any queries. The process was not as stressful as it could have been due to will's professionalism. Thanks Will!

Tom

2018-09-25 18:00:03

(5 stars)

We'd got quite fed up of the sheer lack of professionalism and/or care amongst the bulk of estate agents throughout the course of our flat search - Willmotts changed that. William was responsive, readily available, helpful and efficient. Throughout the process he helped us to navigate the rental process and has been very helpful since. I wouldn't recommend many estate agents, but Willmotts are one of those that I would.

Cheryl Hamilton

2018-08-21 17:28:36

(5 stars)

I have only had the pleasure of meeting William a few times, since I have been renting this accommodation over the last 10 years. He has a warm and friendly manner and is very down to earth. He is someone who you would not hesitate to contact if you had a problem with or in the property. Personally I have had very few problems since I have been here, however, I know that my neighboring tenants have found him supportive and helpful.

Manuela

2018-08-16 18:00:23

(5 stars)

We would 100% recommend William and the service that she provides and now we've had such an easy ride of renting we will certainly be back to use his services again some day. She made us feel totally at ease and gave us regular updates throughout the whole process which really took the pressure off of such a stressful process

Lewis

2018-08-14 17:00:17

(5 stars)

Mel was accommodating start to finish and would highly recommend him and the business to anyone who was looking to move to a new property.

Daniel Broughton

2018-08-11 19:00:03

(5 stars)

I have worked with both Shahid and William on a number of transactions and have found them to both be excellent at communicating information, coordinating all parties involved in the transaction and being pro-active.

HC

2018-08-06 11:00:09

(5 stars)

A well organised agent with a very good understanding of the commercial market and is willing to think outside the box.

Cristi

2018-08-02 15:00:30

(5 stars)

I'd like to call out Solomon Moodie as a stand out agent, helping us secure a property in London's South-West area. Throughout the process, Solomon displayed a professional, yet friendly & authentic approach, working hard to go beyond the expectations of his role. He sorted out problems outside his working hours or whilst being off, which you only get from agents that are really passionate about what they do. It's been a great pleasure to use Willmotts and work with Solomon, I'd highly recommend him to any of my friends.

Maria

2018-07-31 22:00:29

(4 stars)

William Tapper is very clever good at his job First time I rented a property in London was impress by his knowledge of the area. Good manners. And has been very helpful with some problems I've had over the years with the property. Best state agent I've dealt with from different countries.

Deborah

2018-07-31 00:00:36

(5 stars)

Solomon has been so helpful and approachable from day 1. Can't thank him enough for all his help securing our property.

Cillian

2018-07-31 00:00:01

(5 stars)

Solomon has been amazing since the first viewing of our new property. He was so helpful, friendly and approachable - really enjoyed how laid back and chatty he was but also so professional in guiding us every step of the way. Since helping us secure the property, he has also helped us with everything to ensure the process was as easy as possible. Couldn't recommend him enough!

A. H.

2018-07-11 18:00:31

(5 stars)

We used William Taper to refurbish and rent our flat in Barnes last summer and he was outstanding. We spoke with William and then met with him at our flat. He spent hours answering our questions. William made the process incredibly easy and took extra steps many other agents don't (but should), like having a pro come and give us staging tips, having professional photographs taken, and a lot more. When we saw our listing we were blown away. His hard work and knowledge of what it takes to rent a flat really paid off - our listing looked amazing. Our flat went under contract four days after we put it on the market at the asking price. We accepted and William walked us through every step. I've recommended William Taper to everyone I know. He's a true professional, hardworking and a genuinely nice guy. I realise it won't always be this easy to rent your flat, but I think you'd be hard-pressed to find a better agent.

Cranworth Gardens

2018-07-11 16:00:07

(5 stars)

Stumbled across this property on Willmotts and decided to call up. Right from the beginning Will was very friendly and prompt when getting back to us. Within 1 week we had viewed the property twice and managed to secure it. The whole process ran smoothly and was stress free. Thanks to Will it was very easy from start to finish.

Matt Woodward

2018-07-11 14:03:16

(5 stars)

Mel was unlike all previous estate agents i've dealt with in London. No-nonsense kind of guy and gets everything sorted on time for the move in date. Would recommend highly to anyone looking for a place to live in the big smoke!

Wen

2018-07-11 14:00:02

(5 stars)

Mel has been very helpful and answered all our questions during the viewing. He contacted us just after the viewing to accept our offer and cancelled later appointments. Quickest flat hunting ever! I recommend

harry abnett

2018-07-11 12:00:06

(5 stars)

Very accommodating of our requirements, accepted on spot offer and removed house from market putting our minds at rest. Didn't push the sale and didn't create false sense of urgency. Only improvement in service would be to state landlords acceptable offer threshold and terms - agent was able to accept offers on landlords behalf so had this information available. Overall excellent service.

LR

2018-07-04 16:49:58

(5 stars)

As first buyers, we could count on William's from start to beginning, and his advisers have been far beyond what we expected. Ultimately, we now own a very nice flat. Thanks again Will, to you and to everybody at Willmotts - 5 stars!

Lukas

2018-06-06 14:35:01

(5 stars)

Process of organising our tenancy was smooth and both agents we worked with were relaxed and very helpful. No problems whatsover.

Outstanding unlike any other agent

2018-06-05 15:00:18

(5 stars)

Incredibly clear paperwork, quick to respond, fair and unbeatable, Unlike any other agent. They don't 'talk the talk' they are just professional in every way.

CHB

2018-06-05 12:00:44

(5 stars)

I cannot fault the team and their brilliant customer service. Whatever issue I threw at them they reassured me and kept up updated throughout the whole process. Mr Newman was extremely helpful and I really appreciate all the time and effort he put in. Would definitely recommend.

Pari Aghaty

2018-06-01 07:23:48

(5 stars)

I found Willmotts staff very attentive. Whenever I had problem they god back to me very quickly and sorted them out as quickly. Thank you Pari Aghaty

Lukasz

2018-05-23 12:00:11

(5 stars)

Very friendly and helpful, always trying to help tenants with their problems. In case of urgent problems they reacted immediately, so I cannot say more than only Professionals!

Amelie

2018-05-15 13:00:02

(5 stars)

Mel was very available and very responsive when it came to any of our enquiries. Everything was so easy and stress-free we can't wait to settle in our new home.

Verónica.

2018-05-09 14:00:02

(5 stars)

She's very competent and effective. She always finds the way to help us and sort out any issue we have. She also is very friendly and kind. It is always a pleasure to deal with her.

Dan

2018-05-03 10:02:09

(5 stars)

Both William and Mel were very helpful in facilitating my purchase. A very pain free process and we managed to complete in 6 weeks from acceptance the offer, in part due to their great communication between the parties.

Sochki

2018-05-03 10:02:05

(5 stars)

A proactive service conducted within timescales. I was invited to attend the inventory check-in and recommendations were made by the inventory clerk for repairs. I have a contact for maintenance issues and the agent was very helpful throughout the process.

Lera

2018-04-24 19:00:08

(5 stars)

William has been very helpful and understanding. Great communication and quick problem solver. Will be contacting him in the future if needed.

Mr K H Resok

2018-02-19 10:49:43

(5 stars)

Dealing with Will was refreshing and has restored my faith in estate agents by providing an excellent and professional service. Will was accessible throughout to answer questions, sms late evenings and emails throughout weekend.

Sabri

2018-02-16 08:00:40

(5 stars)

Mel was very helpful to me during all the procedures of renting a place. During the viewing he led me so reasonably and made the whole decision process easier. Then when he was not available William was there and he did as much as he could to solve the issues I faced. I am glad I met this team.

Matthew

2018-01-29 12:33:16

(5 stars)

Mel was very informative during the viewing, once we decided to go for the flat he described exactly which documents to send him and any other things that could help. He was able to get the flat secured within a day which was awesome, from start to finish he has been a great help. Thanks a lot, we are very happy!

Kallula and Ryan

2018-01-29 09:50:06

(5 stars)

Mel was genuine and fair, right from the start. He was an absolute breathe of fresh air to deal with.

Viktor

2018-01-16 08:58:30

(4 stars)

Willmotts were cooporative and understanding towards our moving circumstances and agreed to carry out the check in and inventory as well as passport confirmation on the weekend, as we were not able to meet them on a weekday. We were also pleased to have been granted a promotion which meant that we did not have to pay application fees and referencing fees which helped us massively with moving costs.

L Carnal

2017-12-18 16:01:18

(5 stars)

Very good agency. All members are serious, reactive and friendly. I would recommend this agency and would be happy to deal again with them in the future.

S Bownds

2017-12-12 13:17:27

(5 stars)

The level of service we received from Willmotts was the best of any letting agent we have used. Willmotts staff were always a phone call away and they were very quick to sort things out. Excellent service!

Charles Moore

2017-11-17 13:01:11

(5 stars)

Mel was fantastic. He was honest at the viewing and also very efficient with the paperwork and generally helpful afterwards.

Juan Boyanovich

2017-10-26 16:32:01

(5 stars)

Great experience with Will. He made things clear and simple. He's been very accommodating and knowledgeable, making the move very easy for us.

Student Flat

2017-10-03 10:22:27

(5 stars)

Professional, prompt and very helpful with everything. We rented a flat to our young student son and felt very supported with both Anna Mason and William Taper. Would definitely use them again.

Pete

2017-09-03 09:00:28

(5 stars)

Awesome customer service. Super helpful and understanding with everything and made moving hassle-free. Would definitely recommend Will and Mel in the future.

Sunny Nahal

2017-09-01 09:30:58

(5 stars)

Anna has always been a pleasure to deal with. Always forthcoming with information when required and has a strong local knowledge of pricing and demand. We look forward to working with her and her colleagues in the future.