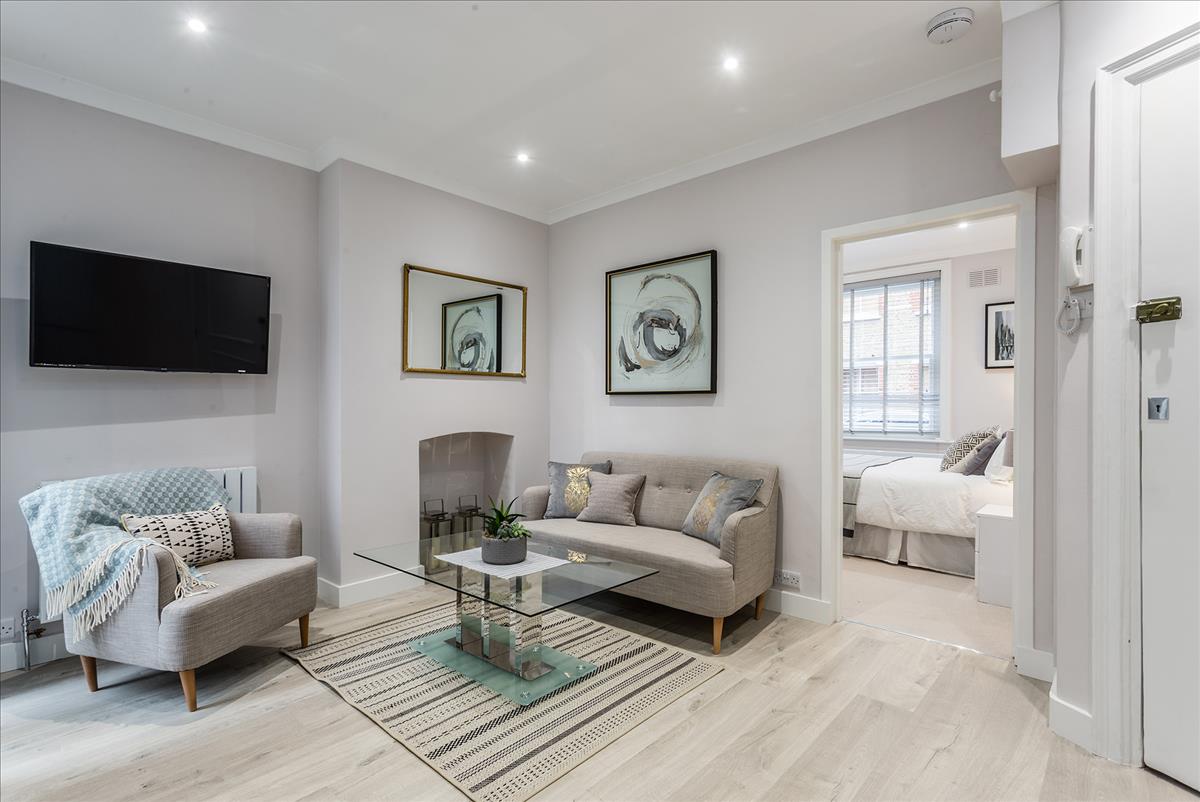 Landlords Advice
For over a century, Willmotts have been providing a fantastic service with an enthusiastic team, ready to deliver a rich array of knowledge, expert advice and brilliant tenants. We manage property throughout the Greater London area and beyond. From individual houses to large portfolios.
Why pick us?
We have won the best Letting Agent in our locality for 5 years running. Visit Allagents.com/Willmotts for an extensive list of our reviews.
Our Service can be tailored to suit you
Full Property Management
We take pride in the property management service we offer our landlords. Not only does it ensure the smooth running and proven longevity of the tenancies, in addition it ensures that properties are maintained to a high specification and at a reasonable cost. We will advise on everything from creating tenancies, pre- and post-refurbishments, advising utilities services, and general maintenance work through to collecting rent, paying service charges and dealing with renewals and terminations. Our management service is all encompassing from the most minor element to a to full scale refurbishment and we also have a 24 hour emergency service available for tenants for out of hours problems. Property management forms a core element of our business and we have maintained properties for a variety of landlords including; family trust funds, private investors; homeowners who are temporarily relocating and property investment companies. A vast majority of our clients have been with us for decades and wouldn't dream of going anywhere else.
In fact, we'll deal with absolutely everything so that you can enjoy an optimal return on your investment.
Rent Act Protected Tenancies
Most residential lettings by non-resident private landlords which began before 15 January 1989 will be regulated tenancies under the Rent Act 1977. Since 15 January 1989 most new lettings have been assured or assured shorthold tenancies and it will only be possible to have regulated tenancies in very limited circumstances. A regulated tenant has certain important rights concerning the amount of rent that can be charged and security of tenure.
Source; https://www.gov.uk
As part of our management department we provide a specialist division which purely deals with the day to day management of Rent Act Protected and Assured tenancies. We can also advise upon the Rent Registration process and closely liaise with the VOA. In the event of succession we are perfectly placed to advice on market rents and the process that needs to be taken by the landlord to obtain possession and vastly increase the value of their investment.
---
HMO and Private Landlord Licensing advice
What is HMO and Private Landlord Licensing?
House In Multiple Occupation, is a license issued by the local authority that a landlord needs to rent out their property if that property comes under their criteria.
Councils across the UK have their own requirements as to what type of property needs a license.
For example you may have a studio flat in Hammersmith that requires a license (selective) and a three bedroom flat in Wandsworth which does not (The borough has yet to introduce licensing other than HMOs). Confused, understandably.
The local council will determine if a license is needed, but in all cases if it is rented out to 5 unrelated parties (.e.g. students / professionals) you will need a HMO license.
Portfolio landlords (of which we have many) find this particularly frustrating as it changes from borough to borough and affects their investments.
Licenses typically last for 5 years and can cost roughly from £800 - £2000. Along with the cost of the license are the works needed to obtain the license so it can really be costly.
An HMO (House in Multiple Occupation) is a property that is shared by three or more tenants who are not members of the same family but share facilities like the bathroom and kitchen. It's sometimes called a 'house share'. Depending on the exact type of HMO some landlords may require a selective licence from the council or Local Authority.
Why are HMOs subject to regulations?
All HMOs, whether the landlord needs a license or not, are subject to Management Regulations and Inspections under the Housing Health and Safety Rating System (HHSRS). This is to ensure that the property is managed correctly and satisfies certain safety standards.
What types of properties are classified as HMOs?
Below lists types of accommodation that are all likely to be classified as HMOs:
• Bedsits
• Shared flats and houses
• Boarding houses
• Hostels
• Halls of residence for students or nurses
• Hotels or bed and breakfasts with permanent residents.
What is a large HMO?
You must have a licence if you're renting out a large HMO, which is defined by the following:
• It's rented to 5 or more people who form more than 1 household i.e. not a family.
• Tenants share a toilet, bathroom or kitchen facilities.
What are the differences in licenses for HMOs?
Where selective licensing applies, unlike the other forms of licensing which relate to HMOs, then normally all houses within the private rented sector for that area must be licensed, except where they require to be licensed as HMOs.
Non licensable HMOs must be licensed under Selective Licensing. "House" means a building or part of a building consisting of one or more dwellings. For those purposes "dwelling" means a building or part of a building occupied or intended to be occupied as a separate dwelling.
The selective licence can be valid for up to three years, and thereafter will have to be renewed. A tenancy or licence is exempt from the selective licensing if it is granted by a registered social landlord.
What areas are subject to HMO licensing?
A local authority may designate the whole of their district or part of their district (local wards), subject to selective licensing. An area may be designated for selective licensing either (a) if the area is (or is likely to be) an area of low housing demand or (b) the area is experiencing a significant and persistent problem caused by anti-social behaviour and some or all of the private sector landlords are failing to take action to combat the problem. A designation can last up to five years and can be renewed or even extended.
What properties do not require an HMO license?
The following types of property tenancies or property rental licenses are exempt:
• Business tenancies
• Holiday lets
• A prohibition order is in force
• Licensed premises (for liquor licensing purposes)
• Agricultural tenancies
• The property is managed/controlled by a local housing authority or public body
• The building is regulated under other legislation (e.g. care homes)
• The building is occupied by students controlled/managed by a University/College (who
subscribe to an Approved Code of Practice)
Please note; the above is not an exhaustive list of exemption types.
Councils that currently run private landlord licensing schemes:
HMO Licensing came into force with the London Borough of Ealing on the 1st January 2017.
The London Borough of Hammersmith & Fulham adopted HMO licensing in June 2017.
Willmotts are perfectly placed to advise on what is sought from Landlords in this respect, so to avail yourself of our in depth knowledge of this subject please contact:
William Taper | 020 8222 9945 |
w.taper@willmotts.com
---
Property Maintenance
Whether you require a builder, plumber, electrician, locksmith, painter/decorator, gardener, gas engineer, carpenter etc., we will oversee and ensure that the work is completed promptly, professionally and at a reasonable cost. All of our contractors are vetted, trustworthy private companies with whom we have conducted business for many years and as a safe guard we ensure they carry a suitable Public Liability insurance in the event it is required. We can deal with anything from a dripping tap or to a full blown refurbishment. As a landlord you can be as involved or as removed from the day to day issues as you wish, we will tailor our management to suit your specific needs.
Litigation Support
In the unlikely event you require assistance in either terminating a lease or obtaining vacant possession of your investment, we could assist with providing litigation support. This would enable your lawyer to look at the relevant notices that may have been served and provide a clear indication of a timeline to obtain possession. If so required we can also act as the third party in negotiations for a surrender. As litigation is a very complex and involved element of the law we can provide an overview of the circumstance and direction as what may be required. We have also negotiated special rates with a number of local firms of lawyers to assist in this matter. We are able to assist both in house clients and on occasion will also assist landlords who do not have their properties managed by us, the latter will incur additional costs which can be discussed after the 1st consultation.
Investment Advice
We can help you in the sale or purchase of all types of residential investments and development opportunities. We have a huge amount of experience that enables us to secure the right investment opportunities for you at the right price. Much of our business today is acquiring properties on behalf of retained clients. We use our knowledge across all property sectors, our strong bonds with landlords and other agencies to match an investor's specific needs, factoring in risk, asset management and return. In close partnership with our commercial agency department and professional valuation department we can offer advice on value enhancement. Facilitating re-structuring of leases, implementation of rent reviews & lease renewals and substantial property management work puts us in a unique position with existing and new clients to offer an all-encompassing advice on strategic acquisition and disposal of such property. Close liaison with agency and professional teams ensures we can deliver an all-round service, which is second to none.
We live and breathe the properties we advise our clients to buy. Our knowledge of the market and anything that impacts upon investor return, enables us to form a clear and proactive asset strategy. When it comes to sales, we know our markets in depth, we know what investors are looking for and allows us to provide clear, bespoke strategies to maximise both asset performance and appeal to likely buyers. We have installed a uniquely personal culture, fostered throughout the firm's 159 year existence and in addition have forged relationships with clients which have been nurtured over decades. You too can benefit in the same manner by initially contacting,
Legal requirements for landlords
As members of RICS and Guild of Professional Estate Agents we are constantly evolving our offering and making sure our landlords are covered. From the Fitness for Human Habitation Act 2018 compliance, to Legionella Risk Assessments at Willmotts we want to make sure all of our landlords let out their properties knowing they are safe and the tenant is not at risk.
In this ever changing legislative environment we ensure our clients are protected. With over 160 acts of legislation to comply with, it really is a minefield, but we will help every step of the way.
---
Landlord Fees

We aim to keep our fees as competitive as possible while offering a first class service. With over 150 years experience, constantly investing in our business, health and safety procedures and improving ours systems we hope to continue to provide a great service to our landlords.
Full Lettings, Renewals and Management Service
15%+VAT (18% inc. VAT)
Let Only Service
9%+VAT (10.8% inc. VAT)
Renewals Service
8%+VAT (9.6% inc. VAT)
Other Fees and Charges
THE arrangement charges are INCLUDED in out Full Lettings, Management Service
LET ONLY – ADDITIONAL FEES
Check-in and/or Check out services can be arranged separately, detail's and charges for this service
are upon request and the signing of a new agency agreement.
Arranging a Cleaner where instructed by the landlord £45.00 + VAT plus cost of the cleaning
Arranging for Energy Performance Certificate £35.00 + VAT plus cost of the report
Arranging PAT tests £35.00 + VAT plus cost of the test and report
Arrange Smoke Alarm and Carbon monoxide test £45.00 + VAT plus cost of the test and device if installed.
Arrange for Gas Safety Certificate £45.00 + VAT plus cost of gas engineer to attend and produce certificate
Arrange for legionella water safety check £45.00 + VAT plus cost of test and report.
Court Attendance - We are able to appear before any Court or Tribunal; however this will be by special arrangement and subject to a fee for any such attendance of £300 (INC VAT) per day, or part thereof.
Visits to Managed Properties - We will undertake to inspect managed properties once a year. Each additional visit requested, for example in relation to monitoring any maintenance work, will be charged at £95 (INC VAT).
We are members of The Property Ombudsman redress scheme.
Our client money protection is provided by RICS
---
Technology
At Willmotts we are constantly looking at improving our services to clients, tenants and internally.
With this in mind we are at the forefront in adopting new technologies, for example:
Fixflo
makes reporting repairs easy for tenants. Receive simple and accurate reports through a picture-based system, with translation into English from over 40 languages. No more lengthy, confusing phone calls. Tenants can report repairs 24 hours a day, 7 days a week using their PC, mobile, or tablet. With Fixflo, they can easily report their issues or receive online guidance to solve problems themselves–saving time for everyone involved. This also helps our landlords save money and unnecessary call out charges.
KeyNest
An amazing key tracking system, this helps us track all of our landlords keys to ensure they are secure, safe and where they should be at all times.
Inventory Base
An inspection app that allows us to produce fantastic details reports on units.
Goodlord
The leading tenancy creator and reference partner. It allows multiple tenants and guarantors to be able to upload documents remotely and make the moving in procedure smooth. It also allows our landlords easy viewing of references and the ability to remotely sign tenancies.
Vaboo
A tenant portal which gives our tenants added reasons to stay with Willmotts and their landlord. We offer discounts on shopping, gym memberships, cinema and theatre tickets. There are also prize draws, one of our tenants recently won a months free rent, they were delighted!
We are members of The Property Ombudsman redress scheme. Our client money protection is provided by RICS & Propertymark
---
Maximum Tenant Deposit levels
Minimum EPC Ratings for Rental Properties
Don't Risk a £30000 fine. Do you need a license to Rent our your property?
Landlord Licencing continued
Don't let Check in and Check out fees add up
If you are a landlord and have communal areas make sure they are compliant
Who pays for Service Charges and Council Tax?
Fitness For Human Habitation Act explained
EICR Electrical Certificate Explained
Landlords News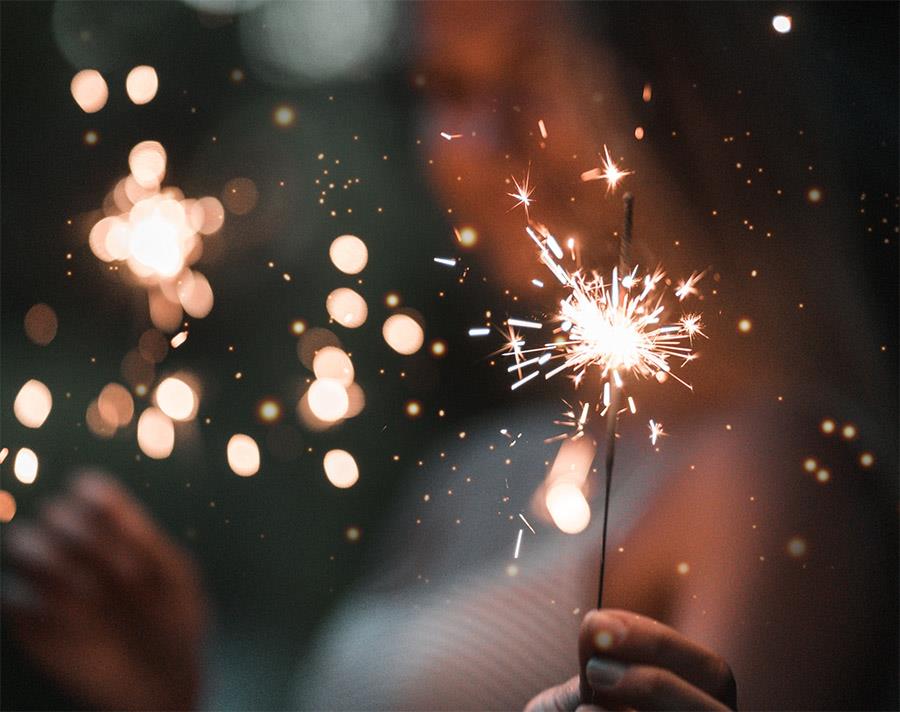 Landlords Could be Hit Hard

Each Hammersmith Landlord Could be Hit By a £52,850 Bill. And 5 ways on how all Hammersmith landlords can escape the worst of the coronavirus downturn on their Hammersmith rental property
With...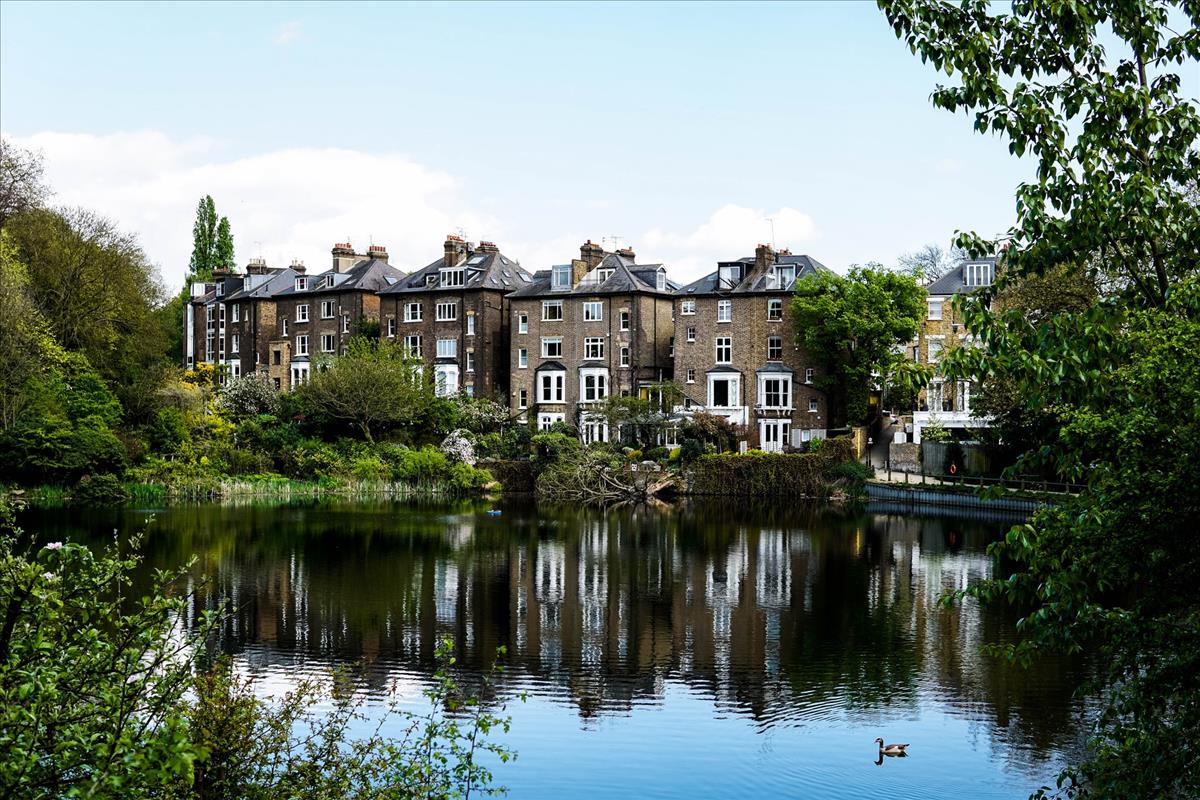 Hammersmith Buy-to-Let Landlord

3 Reasons That Will Make You Want to Stop Being a Hammersmith Buy-to-Let Landlord and the six reasons that will make you want to become one
The buy-to-let market in Hammersmith is about to enter...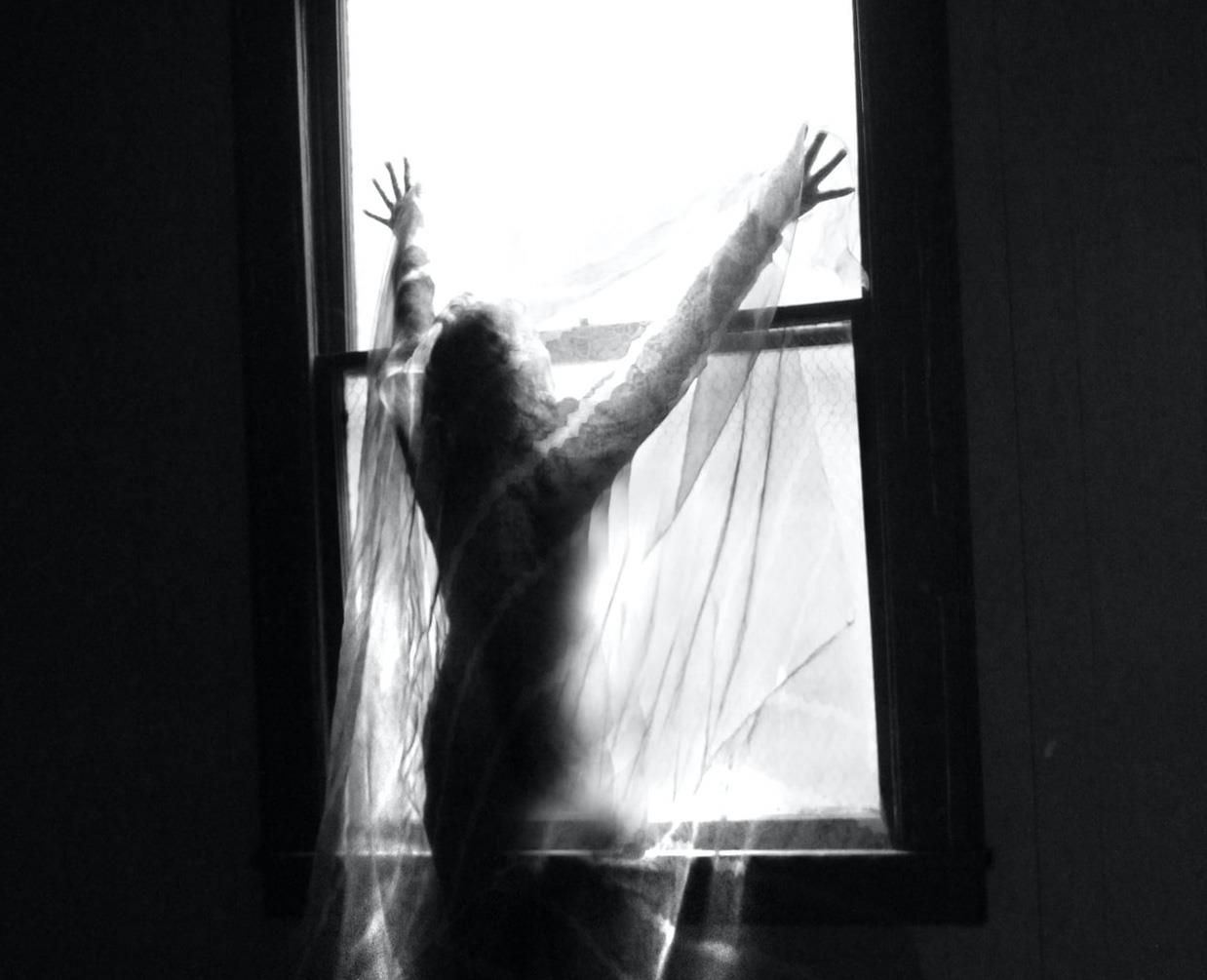 The 2913 Trapped Landlords of Hammersmith

Going into lockdown in March, the Government proclaimed a ban on tenant evictions, pledging that no tenant in a private rented home, who had lost their wages due to Covid-19 would be kicked out of...
"We'd got quite fed up of the sheer lack of professionalism and/or care amongst the bulk of estate agents throughout the course of our flat search - Willmotts changed that. William was responsive, readily available, helpful and efficient. Throughout the process he helped us to navigate the rent..."
"I have only had the pleasure of meeting William a few times, since I have been renting this accommodation over the last 10 years. He has a warm and friendly manner and is very down to earth. He is someone who you would not hesitate to contact if you had a problem with or in the property. Personally..."