The Guild Of Property Professionals Hammersmith Branch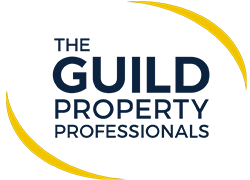 Willmotts have been a member of The Guild of Property Professional since 2012 and we haven't looked back since. We may have been in the property business since 1856 but that doesn't mean we're not willing to improve and ensure we are delivering the best for you. Do you value your peace of mind? Finding the right property partner will make you feel confident in your decisions and cut out any unnecessary stress.
Knowledge:
Members of The Guild have access to continuous advanced training to ensure they know the process of moving home inside out. Currently, the property industry is not regulated, but The Guild is working to support agents by providing relevant training, which means you can trust your Guild agent to be your partner in the moving process. As part of their Membership, agents are invited to complete the Associate Scheme, making them Guild Associates. There is one for Sales and Lettings and it covers the details, legislation and procedures involved. Each agent within the network is encouraged to take responsibility for their development and, through The Guild's modern virtual learning environment known as The Knowledge Hub, property professionals can monitor their own progress and save content they find helpful.
Integrity:
As well as offering training to agents, The Guild now audits all new Members and audits existing Members at random. As part of the process for joining, an office will receive a visit from the in-house compliance officer, who will offer guidance where necessary. If anything which is raised from the initial meeting is not solved within an adequate time frame, their exclusive Member status will be revoked. In addition, Member offices are able to request a full compliance review at any time - this is a great asset to any Guild agent, and means they are offered all the support they need. The Guild is proud to be working towards a higher standard within the industry.
Results:
There are many ways in which Guild Members are committed to delivering you results. Primarily, local independent agents' interests are aligned with your own; they are looking to secure you a sale for the right price within the right timescale. No sale, no fee is a guarantee which The Guild actively promotes. A key part of achieving the right result is marketing your property effectively. Members have access to a talented team in the Studio who make your property look its best. The Guild's Park Lane office also has your property on display via touchscreens 24/7. Meaning the lucrative London and investor market are always able to view your property. The bonus of working with a Guild agent is the cohesive approach to marketing - through magazines, ezines and The Guild's website the entire network is working for you. What's more, buyers and sellers looking to move out of their area can be referred to fellow Guild Members.
http://www.guildproperty.co.uk