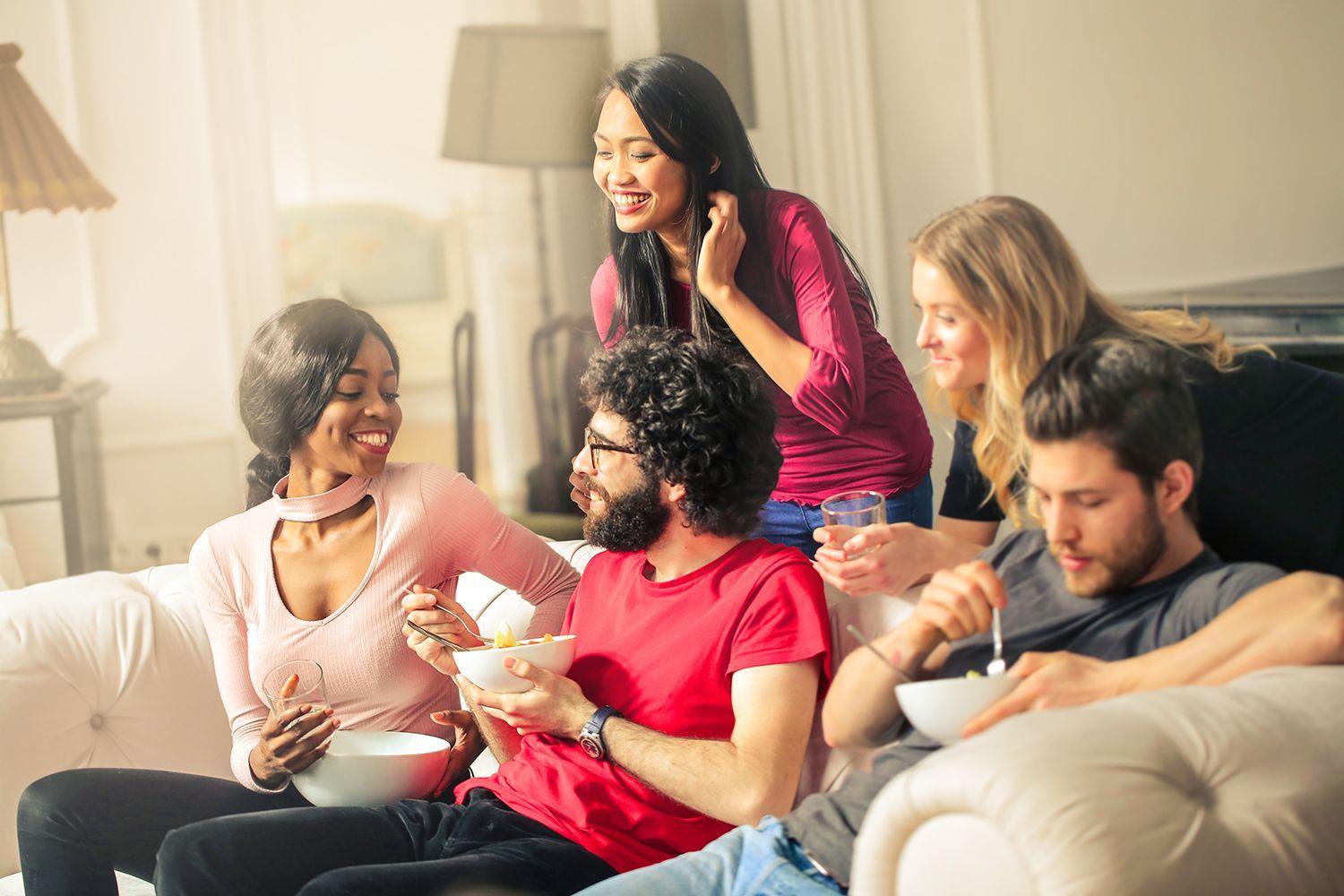 Tenants
We at Willmotts know how hard it can be being a tenant. The cost of living is rising and rents are high. We try to do whatever we can to make renting that little bit easier. We are constantly looking at ways to improve and are investing in technology to make the renting process as smooth as possible.
Below are some of the ways we are trying to make it easier:
Report a Repair using Fixlflo click here...
Fixflo
Our dedicated online repair reporting tool. Fixflo makes reporting repairs easy for tenants. Receive simple and accurate reports through a picture-based system, with translation into English from over 40 languages. No more lengthy, confusing phone calls. Tenants can report repairs 24 hours a day, 7 days a week using their PC, mobile, or tablet. With Fixflo, they can easily report their issues and receive online guidance to solve problems themselves–saving time for everyone involved.
Out-of-Hours Helpline
Out of Hours call 0208 748 6644 and you will be directed to a dedicated contractor. Please Use Fixflo first as it will tell you what is an emergency and who call for what situation.
Dedicated Property Managers
If you have issues with Fixflo or simply want a chat, just call your dedicated property manager and they will do their upmost to help you. They will know your property well. If you don't know who your property manager is, just email lettings@willmotts.com or call 0208 222 9958 and we can give you the direct dial and email address of that team member
Refer a landlord / vendor scheme
We always like to give back, Do you know any sellers or landlords? If so you could be £250 better off. Simply put us in touch with them and if we let or sell the property we give you £250! Simply contact w.taper@willmotts.com for more information
Goodlord
Our tenancy creation and referencing system that allows you to purchase insurance.
Vaboo – Vaboo.com A tenant portal which gives you, our tenants, added reasons to stay with Willmotts and their landlord. We offer discounts on shopping, gym memberships, holidays, cinema and theatre tickets. There are also prize draws, one of our tenants recently won a months free rent, they were delighted! If you don't have a log in, just contact w.taper@willmotts.com and he will be able to help.
---
Useful info
Moving Out procedures
The procedures are intended as a guide for tenants to ensure a smooth handover of the property and therefore an expedient refund of the tenancy deposit (or balance thereof, subject to any deductions). The contents of this document are not an exhaustive checklist of the tenants requirements / obligations, and are merely intended as a reminder to some of the items which are the common cause of deductions.
Nothing in this document shall constitute a variation, addition, amendment or change in any respect to the terms and conditions of the tenancy agreement. Nothing in this document is intended to impose any obligation on the tenant to do anything which the Landlord might be required to do under the terms of the tenancy or by law.
General information regarding charges / deductions from the deposit.
Any deductions from the deposit for any cleaning, damages, etc will normally be the actual cost incurred.
The cost of cleaning can be considerable: whilst this is only an indication, professional cleaning may cost between £120 + VAT for a small studio to £300-£400 + VAT for a 3 bedroom house. The cost is dependent upon the size of the property and the extent of cleaning required.
The cost of general maintenance / repairs will vary depending upon the nature of the damage and it is not possible to provide an exhaustive list of the cost of damages. Our builders / handymen will charge a callout charge and an hourly or daily rate. The cost of replacing a couple of lightbulbs and a smoke detector battery could therefore easily be in the order of £70.
Where possible, you will be provided with invoices or estimates to support any deductions. This may not be possible, for example, where a carpet has one cigarette burn and replacement of the carpet would not be reasonable. In this instance a nominal charge would be made to compensate the Landlord for the damage.
---
Procedures
1. The deadline for moving out of the property is the date on which your tenancy expires or has been terminated by either the Landlord or Tenant. You may not stay in the property beyond this date without written authorisation. Access to the property will not be possible after the date that your tenancy expires; therefore you should ensure the property is ready for the final inspection. You will not be permitted to return to the property to carry out any additional cleaning or to repair any damage which is noted at the final inspection.
2. We will carry out an inspection / check-out of the property on the last day of your tenancy, or as soon as possible thereafter if the last day of your tenancy falls on the weekend. The purpose of the inspection is to assess the condition in which the property has been left and to assess any deductions from the tenancy deposit.
2.1 You are invited to attend the inspection, however if you are not able to do so then you must ensure that the keys are returned to our offices on the last day of your tenancy. If any of the keys are not returned on the last day of the tenancy then you will be liable for pay for replacement of the locks.
2.2 The property must be handed back in accordance with the schedule of condition / inventory prepared at the commencement of the tenancy. All rubbish and unwanted items must be removed from the premises. You may not leave any additional furniture etc without consent (which will often be withheld). You will be charged for the removal and disposal of any items, rubbish, etc which have been left without consent.
2.3 You are expected to hand back the property in thoroughly clean condition. You should therefore arrange for, at your own expense, professional and thorough cleaning of the property (including cleaning of the carpets and windows internally and externally) to be carried out prior to the end of the tenancy. If the quality of the cleaning is not up to the required high standard then we will employ cleaners and the cost will be deducted from the deposit. Whilst not accepting liability in any respect, we are able to provide a short list of cleaning contractors upon request.
2.4 Fair and reasonable wear and tear will be allowed for, however you will be charged for any damage beyond fair and reasonable wear and tear. Items which do not constitute wear and tear include soiling to carpets; burns to carpets or work surfaces; broken tiles; holes in walls including drill holes for shelving etc, doors, etc; excessive scuffs or marks to paintwork; the marks left as a result of use of blu tac or similar adhesives; breakages; etc. This list is not exhaustive.
2.5 All light bulbs must be left in working order.
2.6 Batteries for doorbells, smoke detectors, carbon monoxide detectors etc (if any) must be left in working order.
2.7 Freezers, or freezer compartments, must be defrosted and the appliance left turned on. You should follow the manufacturers' guidelines and not attempt to remove ice using a sharp object; doing so is likely to damage the appliance beyond repair and you will be liable for the cost of replacement.
2.8 The gardens (where applicable) must be handed back in a neat and tidy condition and any hedges etc properly pruned.
2.9 Any broken or cracked glazing (which was intact at the commencement of the tenancy) must be replaced.
3. You must close any accounts for council tax, utilities or other services for which you are liable. Where applicable, meter readings must be given and the readings should be taken on the last day of the tenancy.
3.1 We will need to see a copy of your final bills for gas, electricity, water and council tax before the deposit can be refunded.
3.2 If, for gas, electricity, water and council tax, the authority / suppliers request a name and address for the Landlord, you should provide them with the Landlords name as detailed in the tenancy agreement and the following address: C/O Willmotts, 12 Blacks Road, Hammersmith, London, W6 9EU.
4. You should arrange to set up redirection of you post with Royal Mail. Under no circumstances are we able to collect or forward post.
5. Once you have ensured that your rent has been paid in full, you should ensure that you cancel your standing order (if you have one in place). We are unable to do this on your behalf and the refund of any overpaid rent may be subject to an administration charge.
Not included in the rental payment unless stated otherwise
Utilities: gas, electricity, water and telephone
Council Tax
Television licence
Installation of cable/satellite (if allowed)
Contents Insurance
Garden upkeep (if there is one).
On Vacating:
Professional cleaning of the property
---
Tenants fees on ASTs
Tenancy signed and entered into after June 1st 2019
ASSIGNING YOUR TENANCY IF APPLICABLE
Tenancy Assignment Fee: £50 (Inc VAT)
We aim to keep tenants fees as low as possible. Our fees are probably the lowest in the whole of London and we aim to keep it that way. We strive to provide tenants with a first-class service throughout with the minimum level of fees.
We are members of The Property Ombudsman redress scheme.
Our client money protection is provided by RICS
Tenants News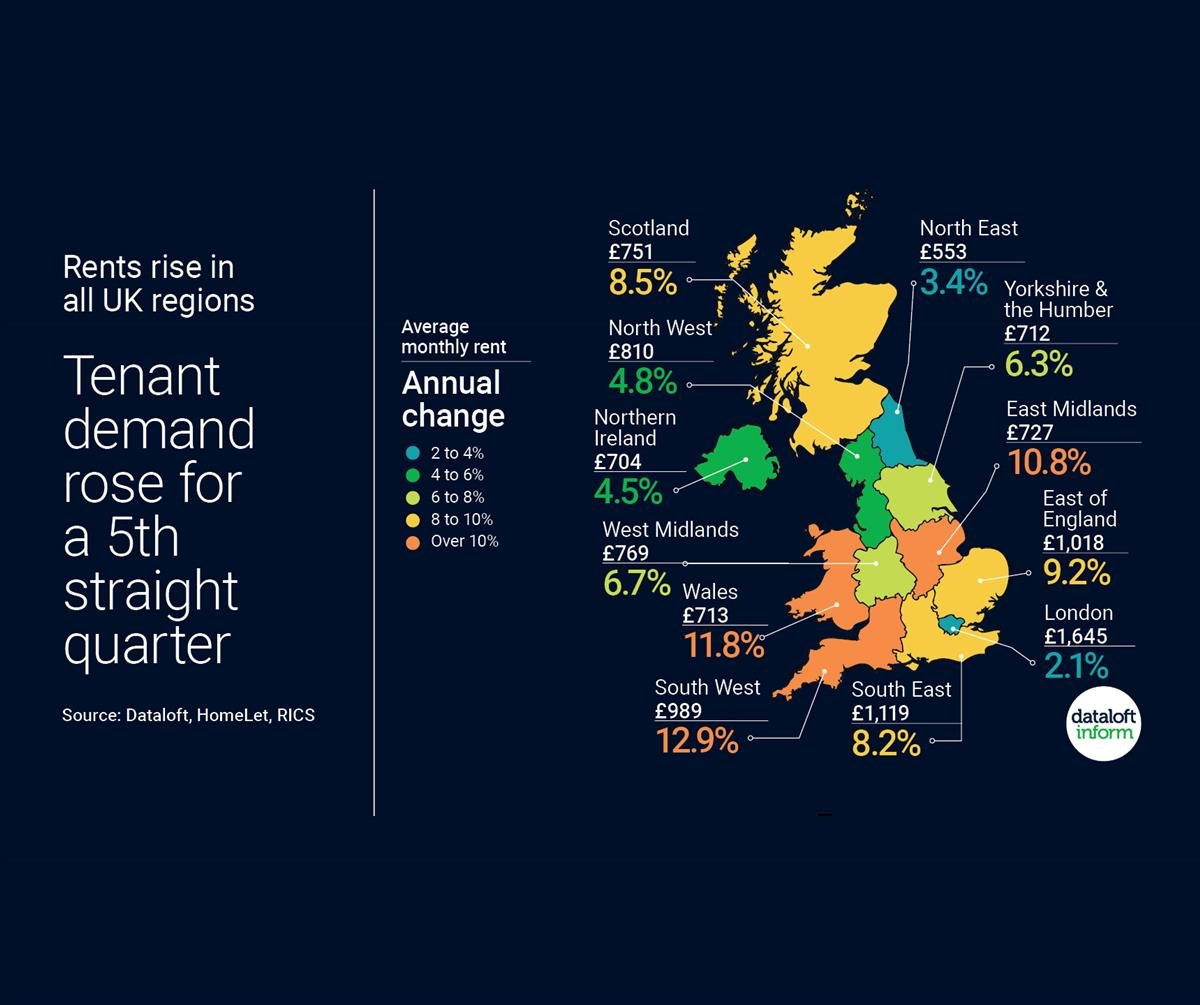 Tenant Demand 2021
All regions in the UK saw an annual increase in monthly rent in July. The South West experienced the biggest increase (12.9%), followed by Wales (11.8%) and the East Midlands (10.8%).
According to the...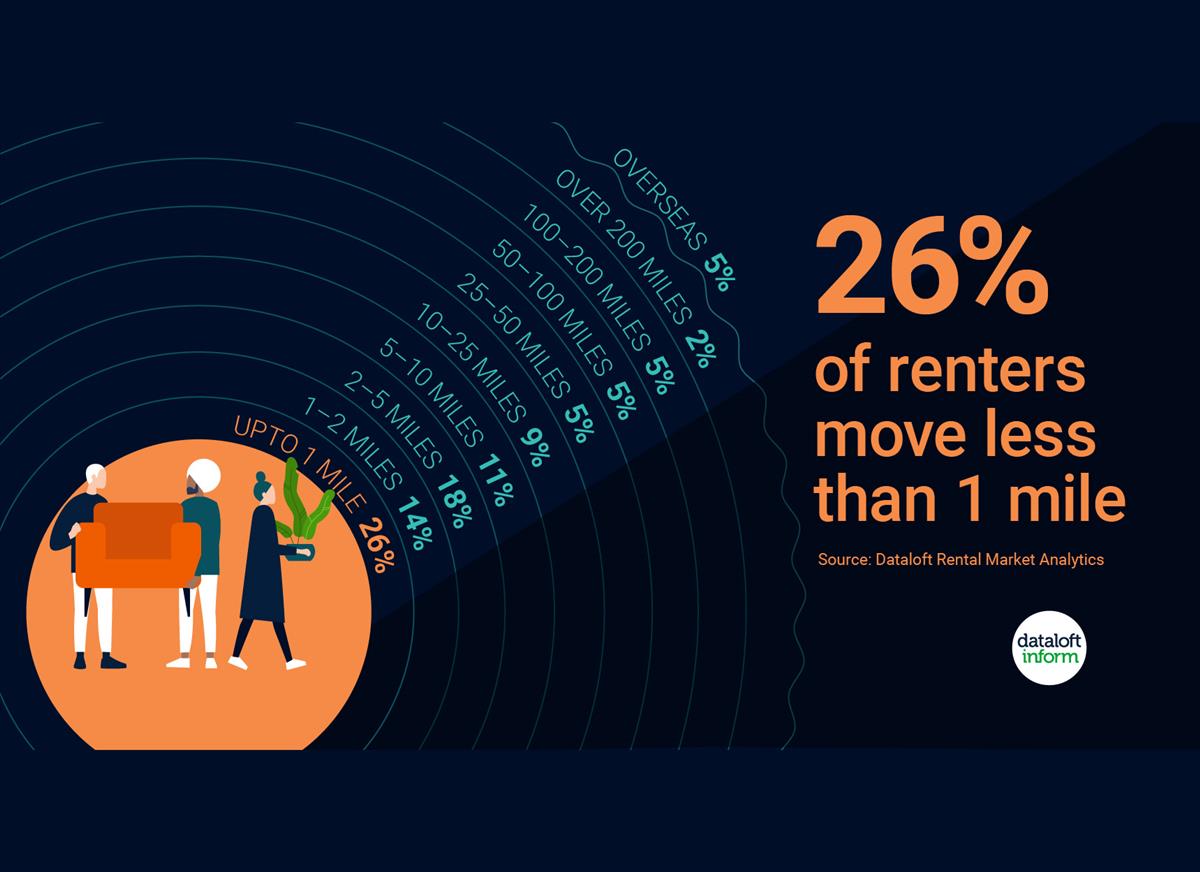 Close To Home
26% of tenants moved within a mile of their previous rental property in 2020, and over two thirds (69%) stayed within ten miles.
As renting is more flexible than ownership, some households use it as...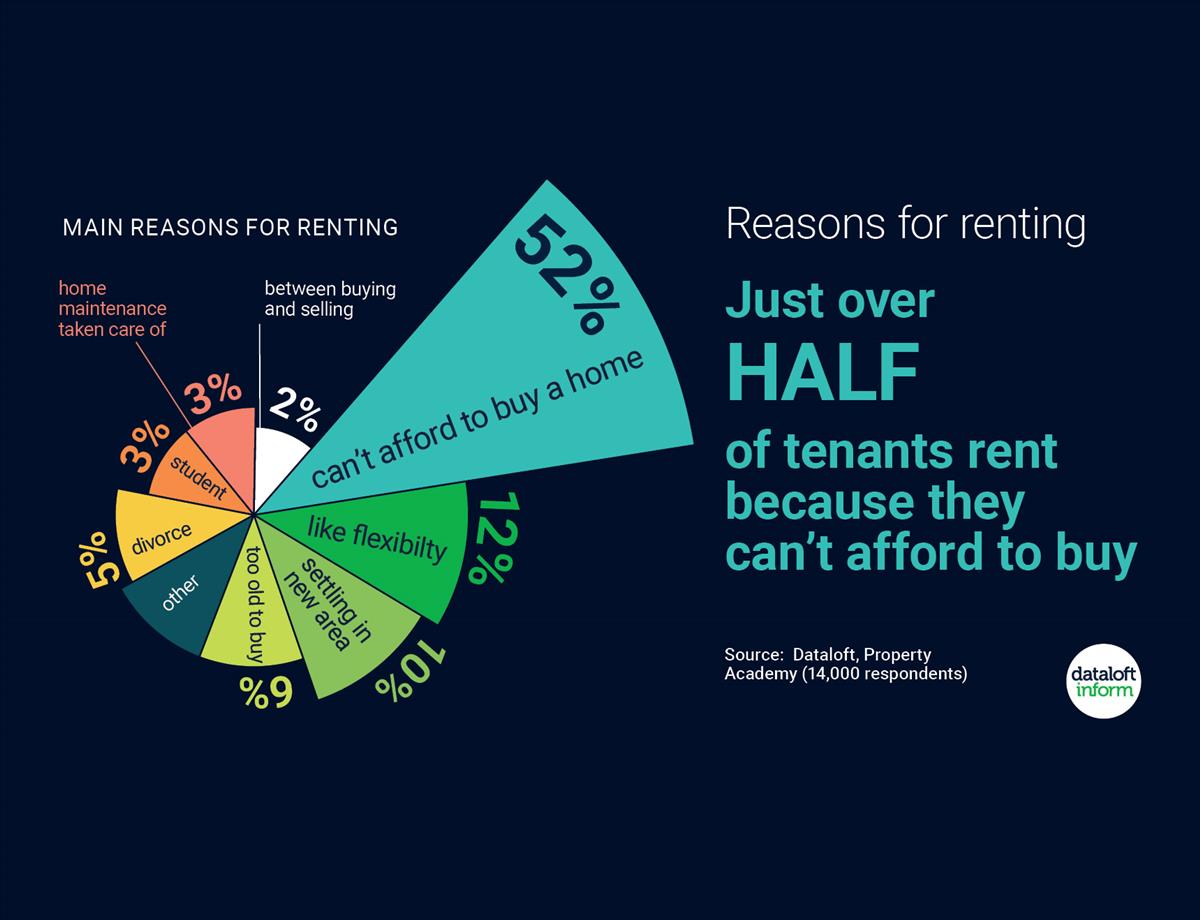 Half of Tenants Rent Because They Cannot Afford to Buy
According to The Property Academy Tenant Survey 2020, just over half of tenants rent because they can't afford to buy and almost half rent to suit their lifestyle.
Stepping onto the property ladder...
"We'd got quite fed up of the sheer lack of professionalism and/or care amongst the bulk of estate agents throughout the course of our flat search - Willmotts changed that. William was responsive, readily available, helpful and efficient. Throughout the process he helped us to navigate the rent..."
"I have only had the pleasure of meeting William a few times, since I have been renting this accommodation over the last 10 years. He has a warm and friendly manner and is very down to earth. He is someone who you would not hesitate to contact if you had a problem with or in the property. Personally..."