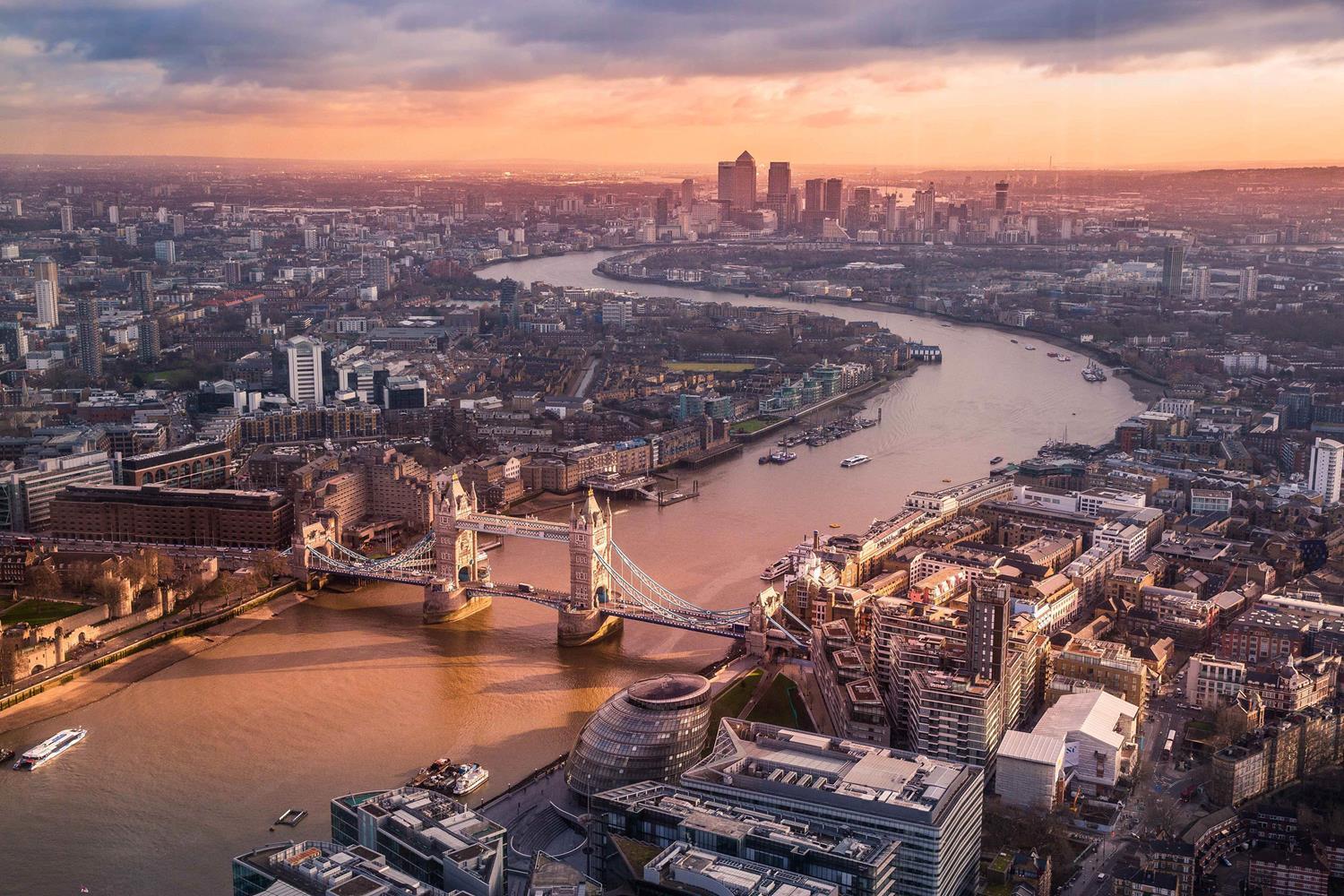 Commercial Property Management
Commercial Property Services | Lease Renewals | Rent Reviews | Property Management
Commercial Property Management
Our aim is to be the first choice when looking for commercial property management in London and the southeast.
As managing agents Willmotts provide a wide range of commercial property solutions, whether you require management of a single unit or a portfolio. Willmotts manage property on behalf of our landlords creating bespoke commercial property management solutions to suit our clients' requirements. We recognise that our clients wish to have varying degrees of input from rent collection to full asset management and we can tailor the terms of our management to suit our client's requirements.
Willmotts act on behalf of several different types of landlords ranging to large private and cooperate clients to smaller landlords.
At Willmotts our commercial property managers appreciate that we have a duty of care, to our clients, but also a secondary duty of care to our tenants and seek to cultivate the landlord tenant relationship as best as possible.
We have a broad perspective which we consider key to provide the correct solution tailored to the properties we manage. We ensure our commercial property agents are constantly being trained to enhance our knowledge to comply with the moving legislative landscape. We are therefore, well placed, together with our commercial property partners, to help resolve any compliance issues including health and safety, Fire Risk assessments and EPC monitoring. As an owner of a Willmotts managed commercial property you can rest assured we will be doing our utmost to deliver excellent service whilst lessening your burden of paperwork.
Companywide, our instructions range from what was the largest residential development in Europe, to single storey retail units with long term independent tenants. We, therefore, have the breadth of knowledge to deal with huge service charges to small full repairing and insuring commercial tenancies. However, what I think sets us apart as retail managers is that we are as comfortable dealing with independent retailers as we are with blue chip companies. We have found few firms successfully transition between dealing with say the facilities managers at large West End firms to a corner shop operator.
Please get in touch for help or advice, Simon Hanton BSc, FRICS Director | 020 8222 9915 | s.hanton@willmotts.com
How do Willmotts optimise commercial Property performance?
The retention of happy and successful tenants and creation of value is key to the steady capital and performance of the commercial property portfolios we manage. On behalf of clients, we manage a diverse portfolio of commercial property including retail, offices, residential, mixed use and industrial property investments around the UK.
The team, led by Simon Hanton, has a keen eye for executing successful strategies to optimise our client's assets. Both Simon and Jonathan are registered valuers, the department differentiates itself from its competitors leveraging our valuation experience towards enhancement the value of managed properties.
Central to our service is understanding and aligning our clients' investment requirements with a capital and income enhancing plan. We therefore make a business of developing a solid working relationship with occupiers, maintaining a well-oiled maintenance and management team and an in-depth knowledge of occupational and investment markets.
We seek opportunities to optimise lease terms mid tenancy and advise on restructuring leases with the aim of enhancing the value of our client's interest in a changing business environment. Furthermore, we provide advice on lease extensions, tenant mix, rent changes, rent free options or refitting contributions.
Managing a large property portfolio invariably leads to the necessity to reply to queries and sort out issues. Our dedicated team are on hand to assist tenants with day-to-day queries to the best of our ability. We take a proactive approach and work without tenants to try and pre-empt issues and mitigate any compliance issues.
Willmotts have developed our own property management software, with enhanced basic functionalities. This software and our in-house accounts department who are on hand to assist with financial queries allow us to also tailor our reporting to our client requirements. Willmotts therefore have a level of flexibility few other companies can compete with.
We see it as our basic duty to know our clients and recognise that different portfolios have different priorities. Our property managers are London based and therefore, we are well placed to offer our commercial management property which centres around London and the Southeast. Our enthusiastic expert team has a wealth of experience and local knowledge.
Why appoint Willmotts to provide commercial property services?
What we believe differentiates us from our competitors is that our commercial management department has evolved to work closely with our professional department and therefore, we can take a more holistic approach to day-to-day property management with an appreciation for long term portfolio aims. We also benefit from an in-house building surveying department with access to their approved contractor list, so we ensure the smooth running of repairs and works. Our close working relationship with the building surveying department also helps at the end of a lease when dilapidations need to be taken into account.
We specialise in the commercial property management of retail parks and parades, shopping centre locations, car parking, offices, industrial and mixed commercial / residential property.
We have experience of both town centre and less central locations.
What Commercial Property Services do Willmotts offer?
Commercial Property Services include:
Rent collection and arrears recovery: We do utmost to secure prompt payment. We appreciate both the value of having the money you are owed today in terms of investment return as well as cashflow.
Insurance demands and apportionment
Service charge: both budgeting and collection of service charges.
Inspection, both periodic and more regularly as may be appropriate with vacant units to ensure lease and statutory compliance.
Implementing works and arranging reports to ensure the property is compliant with current legislation including Health and safety and monitoring EPC status.
Asset management of commercial properties
Making recommendation in respect of the property's condition and liaising with building surveyors in respect of dilapidations where necessary.
Dealing with applications to assign, underlet or to make alterations.
Negotiate lease surrenders and developing marketing strategies where necessary.
Supervision of maintenance contracts and works.
Reconciling / certifying expenditure at year-end.
Please get in touch for help or advice, Simon Hanton BSc, FRICS Director | 020 8222 9915 | s.hanton@willmotts.com
---
Lease Renewals
We provide a lease renewal service for clients and have extensive knowledge of rental tones particularly in West London. We are therefore well poised to efficiently negotiate appropriate lease terms on the basis of client's objectives and needs. Our lease renewal service can provide our clients with the following:
Comprehensive strategic advice
Full report on market rental value
Condition report(Schedule of Dilapidations) for the property
Negotiate terms with relevant parties or surveyors
Dispute resolution advise and representation
Liaising with solicitors to see the renewal through to completion.
The circumstances of the client, their future plans for the property and market conditions will dictate how the lease renewal is dealt with, but in most cases, our involvement starts with a comprehensive report on rental value and the options available on renewal. Our report would highlight any obvious defects within the property and advise on further professional opinion if required. We work closely with our building surveying department to provide efficient and professional structural advice.
Please get in touch for help or advice, Simon Hanton BSc, FRICS Director | 020 8222 9915 | s.hanton@willmotts.com
---

Rent Reviews
We provide advice to landlords and tenants across all sectors of commercial property when rent reviews occur in their commercial lease:
• Attention is given to understand the clients' needs before acting followed by
• Reporting on the property and discussing the strategy in order to affect the best way forward.
• Serving appropriate notices or acting upon notices served on behalf of clients.
• By using our local knowledge, gathering market comparables, expertise of the commercial markets and technical points, we seek through negotiation to reach agreement with the opposing party.
• Understanding leases and terms is imperative as these affect rental value.
• We strive to negotiate a settlement but when unable to do so we are able act on behalf of clients when proceeding to third party to conclude the matter. Willmotts are a regulated by the RICS and our clients can rest assured that we will manage their portfolio with reference to RICS best practice. We have regard to both Service charges in Commercial Property professional statement and commercial property management in England and Wales 2011. Please do not hesitate to get in contact for a bespoke quote.
Our business model does not rely on large, fixed costs in terms of expensive offices and therefore, we hope you will find our terms competitive.
Please get in touch for help or advice, Simon Hanton BSc, FRICS Director | 020 8222 9915 | s.hanton@willmotts.com
#willmotts #willmotts1856 #commercialagency #commercialproperty #commercialpropertymanagement #propertymanagment