Our Clients come first
We provide quality and transparent advice. We have always put the client first and foremost in everything we do. By being members of RICS (Royal Institute of Chartered Surveyors) and The Guild of Professional Estate Agents you will get the highest standard of service. All of our staff are highly qualified and know London like the back of their hand.
Independent reviews
We take pride in our performance and welcome independent reviews. We are always looking to hit the highest of standards. We are lucky enough to have some great reviews on the industry's most recognised award site and continue to try to perform at our best
CLICK HERE TO SEE OUR ALL AGENT REVIEWS
Our Team are here to help
Our team believe in integrity, honesty, transparency and client care. We are an independent company where the client is always king. Click here to meet the team
The most progressive form of Marketing
We utilise a huge variety of media including social media (Facebook/Instagram etc), portals, magazines, videos, 3D Tours, you name it, we use it. We make sure your property gets first class photography and exposure.
Expertise
Our team of sales staff, in-house surveyors, valuers, lease experts know property inside and out which helps us guide all our sellers and buyers though every step of the property journey. This enables us to keep sales on track and make sure we progress through to completion.
Book a valuation today, just click here
Sellers News
Hammersmith Pensioner Homeowners Worth
How wealth is distributed will always be a contentious issue, especially as the Baby Boomers (those aged between their late 50's and late 70's) wealth has grown exponentially over the last 20 years, compared to the wealth of the younger generation.
With most UK property in the hands of the older generation, with its total value about to smash through the £8 trillion barrier (up from £3 trillion at the start of the Millennium), is it right that so much wealth is concentrated in the hands of the older generations?
As national house prices have continued to grow unabated (for example in the last eight years by 49.9%, whilst real take home pay has only increased by 11.8%), this has meant younger people are finding it even harder to get onto the property ladder and those already on it to move up it.
Looking at the older end of the age range for home ownership …
of the 15,880 homes in Hammersmith (W6), 2,428 households are 65 years or older and 44.9% of those households (1,089) are owned
(mostly without a mortgage)
With a full split as follows …
Owned 44.9%
Council house 43.0%
Privately rented 9.5%
Living rent free 2.0%
Shared ownership 0.7%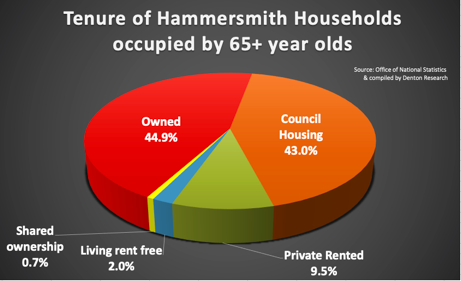 I talk with many Hammersmith pensioners who want to move yet are unable to. There appears to be a shortage of suitable properties in Hammersmith for members of the older generation to downsize into. Due to their high demand and low supply, Hammersmith bungalows and suitable ground floor apartments achieve on average a 15% to 25% premium per square foot over two/three storey properties. Yet would it surprise you only 1% of new builds in the UK are single storey bungalows (compared to 7% 25 years ago)?
Hammersmith pensioner homeowners are now worth £1.48bn
YouGov did a survey a couple of years ago and they found that just over one third of homeowning pensioners in the UK were looking to downsize into a smaller property. As I have stated before, as a nation, we need to rethink how we can encourage older homeowners to sell their larger homes to release them to the younger families that desperately need them.
The Government over the last 11 years have appeared to target all their attention on first-time buyers with a strategy such as the Help to Buy Scheme. However, this doesn't address the long-established under-supply of appropriate retirement housing vital to the needs of Hammersmith's quickly ageing population. Unfortunately, Hammersmith's housing stock is sadly ill-equipped for this demographic shift to ageing homeowners.
Also, to add insult to injury, those more mature Hammersmith pensioners in their 80's and 90's who do live in the restricted number of Hammersmith bungalows and suitable ground floor apartments are finding it difficult to live on their own, as they are unable to leave their bungalow/apartment because of a shortage of sheltered housing and 'inexpensive' care home places.
This in turn means the younger 60 to 70 year old Hammersmith retirees (in their bigger two/three storey family houses) can't buy those Hammersmith bungalows (occupied by the older retirees), which means those Hammersmith families in their 30's and 40's can't buy those larger family houses (occupied by the younger 60 to 70 year old retirees) they need for their growing families ... it's like everyone is waiting for everyone because of the logjam at the top of the property ladder.
So, what is the solution? Quite simple... Build more homes!
In the last 30 years, the UK population has grown by around 12 million people, yet the number of properties has only grown by around 4.2 million
With obstructive planning regulations, immigration, people living longer and increased divorce rates (meaning one family becomes two) we have needed 275,000 properties to be built a year since the Millennium to just stand still and meet demand. Twenty years ago, the UK was building on average 185,000 households a year, that figure dropped in the five years after the Global Financial Crisis in 2008 to 140,000 households a year. Thankfully that has increased steadily over the last five years and last year we created 245,000 households in the UK however, we still have all those years since the Millennium to make up for.
The answer is to build on more land for starter homes, bungalows and sheltered accommodation because land prices are holding back the property market, as the larger national building firms are more inclined to focus on traditional two and three storey houses and apartments than bungalows (because they make more money from them). You might say there is no land to build the property on, yet …
only 1.2% of the UK is built on with residential properties
So how could Hammersmith people make money on this news? Shrewd Hammersmith property investors should consider purchasing bungalows, especially ones that need some titivating (say after somebody has passed away possibly). Bungalows purchased at the right price and location are a great gamble for flipping. They should also be considered for renting out as demand will only outstrip supply. This would be a start to the solution of rebalancing the Hammersmith property market so everyone is happier with their lot.
If you would like a chat about the Hammersmith property market, don't hesitate to give me a call.
Call Willmotts for property advice or information with property rentals, Lettings, lettings@willmotts.com or call 020 8222 9958
Visit Our Hammersmith Estate Agents Page Here
Willmotts Property News YouTube Channel
#willmotts #propertyexperts #estateagents #charteredsurveyors #willmotts1856 #guildproperty #tenants #landlords #lettings #landlordadvice #hammersmith #propertymarket #proudguildmember #lease #leasehold #freeholder
Photo by BBH Singapore on Unsplash
Online Estate Agents Vs High Street
Online Estate Agents Vs High Street Estate Agents
Choosing the right agent is key to selling your property. We have seen an increase in online estate agents in recent years and there has been discussion as to whether sellers should sell their home with an online agent or stick with an established high-street estate agent. In today's blog, The Guild share their views on high-street and online agents.
How Do Online Estate Agents Work?
One of the biggest advantages that come with opting for an online estate agent is the savings that you can make on your overall fees. But how do they work?
When it comes to valuing your property, an online estate agent will use online data, and then market your property on popular platforms such as Zoopla, Rightmove and On The Market, etc and the quality of images that they will use to market your property are just as professional as those of a high street agent.
Most online agents will arrange the viewings on your behalf, and keep in touch with you via phone or a dedicated online portal just for you, however, an online agent wouldn't normally attend the viewing. This would have to be yourself.
What are the advantages of online estate agents?
The Cost:
You can typically save a lot of money in fees by opting for an online estate agent.
Transparency:
An online estate agent will display their fees clearly and transparently on their website, including any VAT charge. They will also display the entire process of their involvement clearly online, from creating the marketing placement, to finding a prospective buyer and every step in between.
You Have Control:
Your property will still feel like your property when you use an online estate agent. You maintain control over managing everything online and deciding when viewings are convenient for you.
Flexible Fee Packages:
By opting for an online estate agent, you have the freedom to choose the right package for you that ticks your boxes, delivers the services and knowledge you need and matches a price that you can afford.
What are the disadvantages of online estate agents?
Upfront Costs:
In most cases, when it comes to opting for an online estate agent you will have to pay your fees upfront, whereas if you opt for a high street agent, you pay on the completion of your sale. If your property does not sell, or you wish to switch agents, you will then lose your money.
Property Valuations:
As everything is conducted online, you cannot be 100% guaranteed that 'local property experts' to your area are actually experts in the area that your property is located. Carrying out property valuations based heavily on data can be inaccurate and therefore it is recommended that even if you opt for an online agent, you ask a high street agent to carry out a valuation for you to get an accurate valuation.
Control / Responsibility:
When you opt for an online estate agent, you do manage everything yourself, whereas if you opt for a high street agent, they take the heavy responsibility off your shoulders. You need to make sure that you have the time available to take this on, before you lose out on your upfront fees.
Conducting Viewings:
As mentioned above, an online agent will not carry out the viewings on your behalf. This is something that you should consider when choosing which style of agent you wish to choose.
How Do High Street Agents Work?
A high street agent will take care of the sale of your property from marketing the property, to finding prospective buyers, carrying out viewings and completing all legal formalities necessary to exchange.
What are the advantages of high street estate agents?
Personal Service:
Probably the most obvious advantage of opting for a high street agent, the service you receive will be personal to your property and situation. You will be working closely with an actual person, as opposed to someone online, which provides a lot of reassurance for many when undergoing such a large and personal task as selling a property.
Accompanied Viewings:
Your high street agent can carry out viewings on your behalf, or accompany you on the viewings - whichever is your preference.
Experience / Knowledge:
When you opt for a high street agent, you opt for experience. Many local estate agents have a wealth of knowledge in the area they specialise in, meaning that they have great experience of the local property market. Not just that - they know exactly what to look out for, what to ask and the signs to pick up on during a viewing.
What are the disadvantages of high street agents?
Expensive Fees:
The most common - high street estate agents are a lot more expensive than online agents. They will more than likely charge greater fees as they have greater overheads than online agents, for example their storefront rent, staff, business rates and so on. (The usual commission for a high street agent can be between 0.75% and 3% of the final selling price.)
Limited Hours:
High street agents will only work the hours that their store is open. Usually 9-5, and shorter hours during the weekends. This can be tricky when it comes to holding viewings or needing to get in touch with your agent out of their working hours, if you yourself work long hours.
Online Estate Agents vs High Street Estate Agents: What Should I Choose?
The option lies totally with you and your situation and circumstances. If you wish to maintain most of the control of your property sale, and don't need to rely heavily on the services of your agent, then an online agent is the best option for you.
However, if you wish to rely on your agent, and let them take care of the process, then a high street agent will be best.
Call Willmotts for property advice or information with property Sales, Rentals, Lettings, Management, and Investment info@willmotts.com or call 020 8222 9958
Visit Our Hammersmith Estate Agents Page Here
#willmotts #propertyexperts #estateagents #charteredsurveyors #willmotts1856 #guildproperty #tenants #landlords #lettings #landlordadvice #hammersmith #propertymarket #proudguildmember #StampDutyHoliday #StampDuty #houseprices
Photo by Raquel Martínez on Unsplash
Best Time to Sell by Property Type
It's a common fact that spring is generally the best time to sell a property. This is due to the bright daylight and increased sunlight hours, which make your home more visually appealing, in addition to people having more time on their hands and clearer schedules to be flexible for house viewings.
But what if we told you that there was an exact month that could help you sell your home quicker? We have dug a little deeper than just seasons and searched into the best month for all different kinds of properties, to increase the speed of your house sale.
The importance of finding the right buyer
To sell a home successfully (for the most amount of money in the shortest possible time), it's essential that you find the right buyers. This is, after all, what it comes down to – finding those people who are keen to move into your house and are willing to put an offer in straight away for its full value (not to be confused with asking price). Timing is everything when it comes to finding these buyers. They're out there, but if they aren't looking for a home when you market yours, there's little hope in them finding it. This is why it's difficult to pin down an exact month that's best for selling houses; because different houses appeal to different buyers who are all looking at various times of the year. Therefore, it's often best to think about the best month in relation to each various type of property. Here's a good overview of what's typically on the market in the UK and when the best time to market your property can be: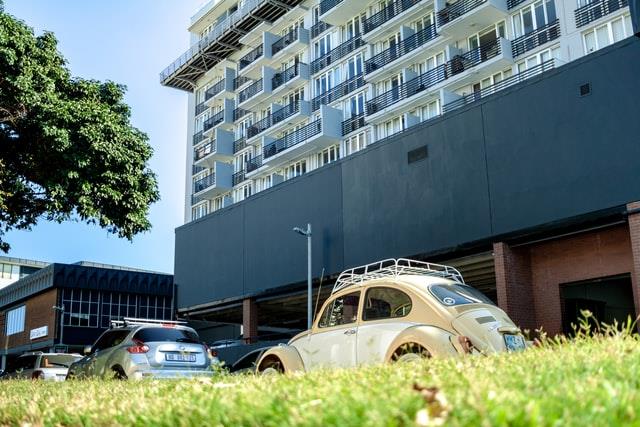 One/Two-Bedroom Flat
These types of properties tend to appeal to young professionals. Depending on the asking price, it might also appeal to first-time buyers. With Christmas out of the way, lots of young professionals start to look on the market in February.
They also tend to start searching in September, when they're no longer busy with summer holidays and weekends away, and would like to get moving before Christmas.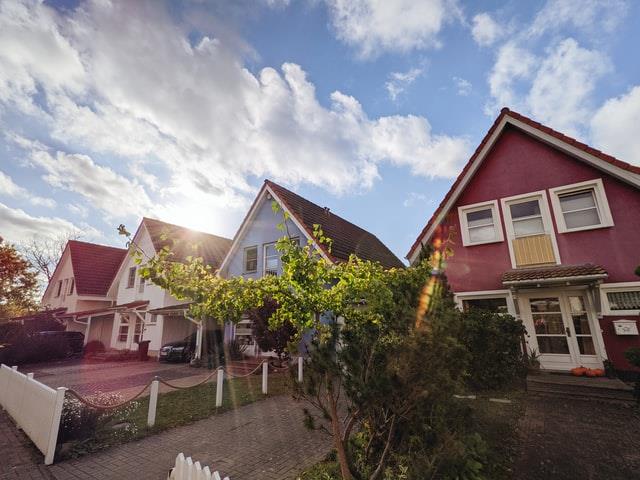 Three-Bedroom House
As classic family homes, these tend to attract second-steppers who are climbing up the ladder and either already have children or are planning to have a family in the near future.
Try to avoid selling this kind of house during school holidays when your target buyers may be busy trying to find childcare or running around after the children themselves.
April is a good month to sell three-bedroom houses as the target buyers are likely to be looking now, thanks to Easter being out of the way and with the summer holidays a couple of months away.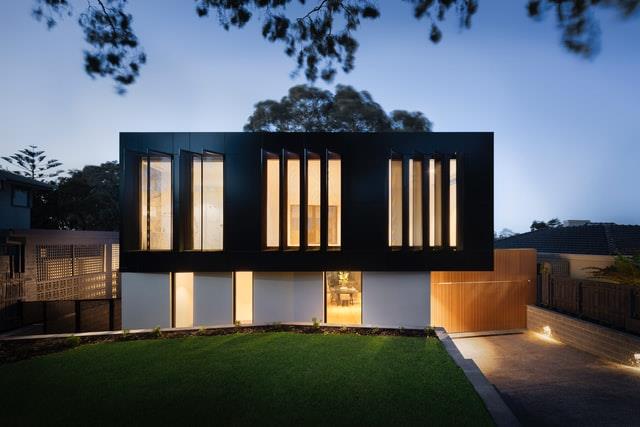 Four-Bedroom House
Likewise, these properties tend to appeal to families and are usually afforded by people who are moving onto their third or fourth property. You could go for April, as you would if you were selling a three-bedroom house. However, February might be even more effective, as you'll avoid the masses of houses that are coming to market at this time. This is important as you need yours to stand out because your buyers are likely to be experienced in viewing houses and more selective in what they choose.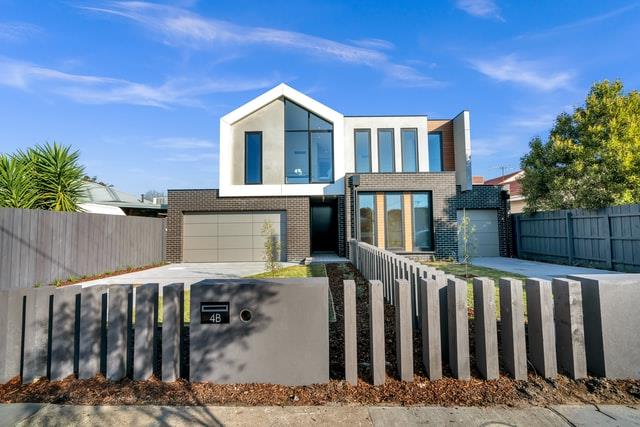 Five-Bedroom House
Larger houses and luxury properties are typically more difficult to sell, simply because there are fewer buyers out there and they are searching for something truly special.
The best month to sell a luxury house is typically in April, just like the family houses. This is because it's a busy time in the property market, and you need to get yours out there when the optimum number of buyers are searching.
But be careful, lots of other properties will be coming to market at this time, so make sure yours is marketed efficiently and has superb photos.
Call Willmotts for property advice or information with property Sales, Rentals, Lettings, Management, and Investment info@willmotts.com or call 020 8222 9958
Visit Our Hammersmith Estate Agents Page Here
#willmotts #propertyexperts #estateagents #charteredsurveyors #willmotts1856 #guildproperty #tenants #landlords #lettings #landlordadvice #hammersmith #propertymarket #proudguildmember #StampDutyHoliday #StampDuty #houseprices
Photo by Rowen Smith on Unsplash | Photo by Paul Kapischka on Unsplash | Photo by R ARCHITECTURE on Unsplash | Photo by R ARCHITECTURE on Unsplash
"We'd got quite fed up of the sheer lack of professionalism and/or care amongst the bulk of estate agents throughout the course of our flat search - Willmotts changed that. William was responsive, readily available, helpful and efficient. Throughout the process he helped us to navigate the rent..."
"I have only had the pleasure of meeting William a few times, since I have been renting this accommodation over the last 10 years. He has a warm and friendly manner and is very down to earth. He is someone who you would not hesitate to contact if you had a problem with or in the property. Personally..."