Charity Golf Day
Over 20 Years Of Raising Funds For Orphaned Children
Welcome to the Willmotts Charity Golf Day, the venue is held at Coombe Hill Golf Club, Kingston-Upon-Thames, Surrey, KT2 7DF.
This is a chance for Willmotts to thank our historical clients and welcome new ones. The day is split into two halves, an early start for the golfers and then lunch in the afternoon for everyone. Following the meal prizes are awarded to the best players from the morning session. A mini auction is then held where the proceeds go to charity. Last but not least guests are welcome to enjoy the complimentary bar and enjoy the rest of the afternoon.
Every year Willmotts hosts a MacMillan Cancer Research, Charity Coffee Morning. Everybody pitches in to help; an in-house cake baking completion is held. The goodies are sold off with all proceeds going to this great cause. Https://coffee.macmillan.org.uk/
Willmotts has for almost 20 years helped a small school in Northern Thailand with various initiatives. These include, donations of furniture, computers and other equipment on a regular basis. Providing a new pickup truck for the school to facilitate local journeys in the mountainous area around the school. Employing a full time teacher to help the children with their studies for over 10 years. Renovating and furnishing a new classroom. Providing uniforms and clothing for the students. Improving the dormitories for the live-in children. Helping to make the school self-sufficient with vegetable and fruit planting and some farm animals. Holding an annual New Year Party for all the children who have grown to 320 students; almost doubled over the past 15 years. Vanaluang School and is located close to the Burmese border in Mae Hong Song province in NW Thailand. The school provides education for the local village and town but importantly also takes in many orphaned children who are mostly from the Red Lahu Hilltribe. The principal of the school is Mrs Gunya who has dedicated her life for some 30 years to this school and continues to give all her energy to improving the school and the education of its students.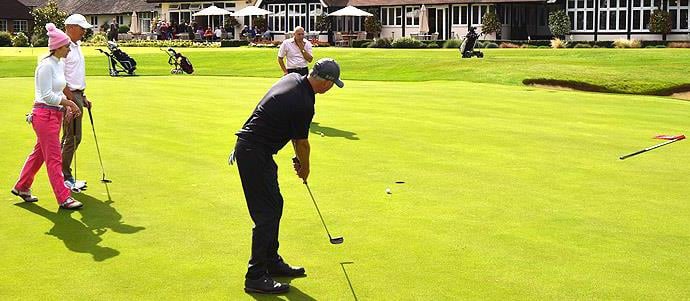 Willmotts Charity Golf Day
Please see below details of the location of Coombe Hill Golf Club. Please note that it is a condition of the club that men are dressed in a jacket and tie. Mobile telephones should only be used in the car park.
Please notify us if you are unable to attend,
contact Kay Martin-Yates k.martin-yates@willmotts.com
Should any issues arise on the day, please call Kay on 07798 518 528.
If you have any specific dietary requirements or allergies, please do let us know asap.
We look forward to seeing you, where no doubt a good day will be enjoyed by all!
How to get to the venue...
Coombe Hill Golf Club
Golf Club Drive
Kingston-Upon-Thames
Surrey
KT2 7DF
Telephone: 020 8 336 7600 (Reception)